Country Stars Show Off Their 2012 Halloween Costumes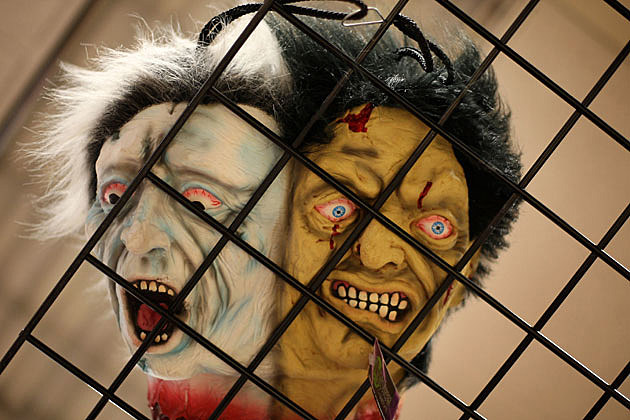 While Halloween isn't until Wednesday (Oct. 31), country music stars put on their costumes to celebrate at concerts and events over the weekend. Hands down, these are the scariest, the sexiest and the most creative country music Halloween costumes for 2012. You may never look at these singers the same again!
Lauren Alaina and 'Musta Had a Good Time' hitmakers Parmalee showed up at the same party — the annual QDR Halloween Harvest Ball — to raise money for animal charities in Raleigh, N.C. Trisha Yearwood dressed up with two of Garth Brooks' kids for her show on the Food Network. The rest of these singers… Well, we're not sure where they went, but they sure looked good getting there.
Country Stars in Halloween Costumes:
Lauren Alaina as Wednesday Addams Josh Kelley as Edgar Allan Poe With Katherine Heigl as a Corpse Bride Julianne Hough as the Bonnie to Ryan Seacrest's Clyde
Trisha Yearwood and Friends as KISS
Meghan Linsey of Steel Magnolia as a Masquerading Musician Parmalee as the Four Elvis Presleys
Source:
Country Stars Show Off Their 2012 Halloween Costumes