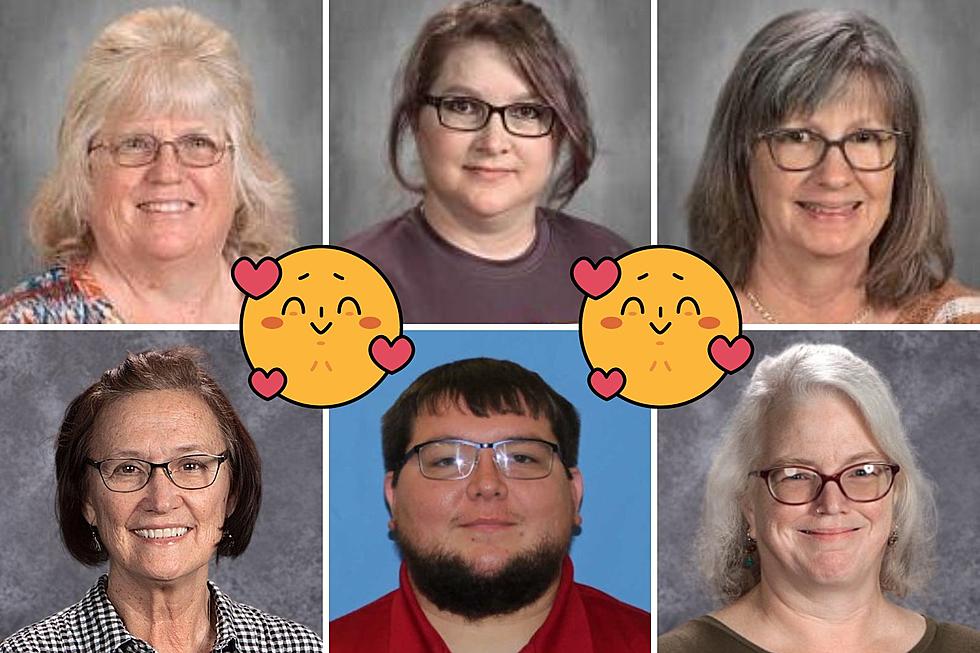 An East Texas Teacher Will Soon Win $1K, Who's Nominated So Far?
School websites
The school semester is quickly drawing to a close. That means it's almost time for another Teacher of the Day winner to be announced.
Each semester, KICKS 105 and Whataburger team up to present a $1,000 grant to an East Texas educator. You can nominate a teacher (or several) at this link. But, don't wait too long because we'll be drawing for our winner very soon.
Here's a look at some of the teachers who have recently been nominated. We included photos if we were able to find their pictures on their schools' websites. We also included what was said about the teachers by their respective nominators.
Roger Martin - Lufkin High School
He is a wonderful teacher that cares about his students and mentors them anytime they need it. I could go on and on about him, But if you go talk to him you will see what I'm talking about.
Shawna Mills - Zavalla
This teacher has gone above ad beyond for my dyslexic child. She is very patient with him and has helped him so much. Anytime my child is not at school, she is checking on him to make sure he is okay. He has improved specifically because of this teacher.
Lana Procella - Hemphill
She is my mother, but she is also my science and GT teacher. She does fun labs in class to help us learn. We also compete in robotics, Model United Nations, and the stock market. We have several class pets that also teach us about responsibility and their care.
Shannon Montes - Slack Elementary (Lufkin)
This teacher constantly goes above and beyond for her students. She has served 25+ years at Slack Elementary and continues to invest in the lives of students.
Jaylynn Wells - Huntington Intermediate
Mrs. Wells is my son's Science Teacher. Moving to a new school this year was going to be hard. Mrs. Wells helped my son. Not only does he enjoy going to school now, but he also loves Science and reading! She deserves so much and more for going above and beyond!
Nominated Teachers - 050723
KICKS 105/Whataburger Teacher of the Day $1,000 Winners
Every semester KICKS 105 teams up with Whataburger to award an area teacher a $1,000 classroom grant. Here's a look at the winning teachers so far.
Teacher of the Day Nominations - Spring 2022
Here are some of the area teachers who have been nominated for the KICKS 105/Whataburger Teacher of the Day. At the end of each semester, one teacher is given a $1,000 classroom grant.