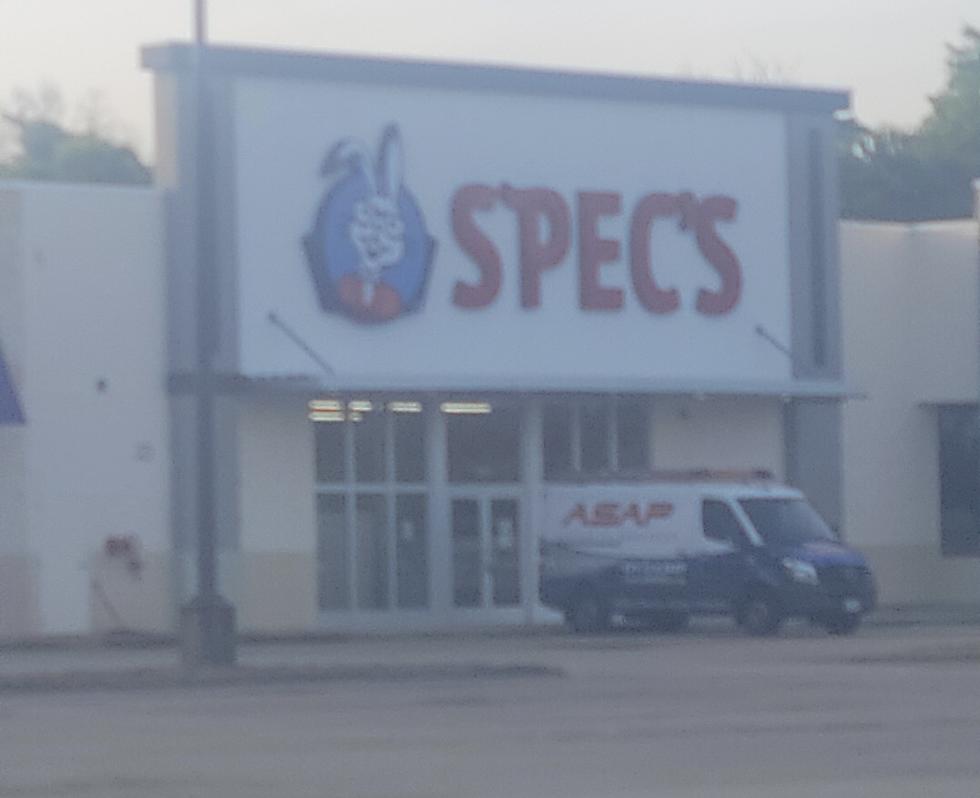 Big Sign Out Front Makes It Official – New Liquor Store Coming To Nacogdoches
Kory Blandford
Spec's Wines, Spirits & Finer Foods is expanding their footprint. On July 3rd, 2021 they opened a new store in El Paso.
The Texas Liquor chain has been rapidly expanding all over the state. Opening "Baby Bunny" stores all over the state. Including smaller stores, for smaller markets, like Nacogdoches.
Where Is The New Specs Anyway?
Now that the sign is up Spec's will be hard to miss. It is close to the Wal-Mart Supercenter and on the same side of North St. The address is 4608 North Street, Nacogdoches in the old Staples Building
Where Is The Closest Specs Now? 
As of today the closest Spec's owned property is in Rusk. There are 4 of them a scant 40 to 60 miles away.
You might not have noticed them, as they operate under the name Fat Dog Beverages, though now some have converted to the Spec's signs. If you go that far north, you will find 4 of them.
They are in Troup, Cuney, Coffee City, and the one closest to us - Rusk.
Why Do All Spec's Look Different?
Looking online, it's pretty obvious that Spec's owner John Rydamn loves a good deal. Most if not all of the 25 of the buildings for locations in the Greater Houston area look as though they started out life as something else.
Some are more obvious than others. Some look just like a CVS or Walgreens, or an old Autozone. Some are more non-descript in strip malls.
Compared to a few of them, ours in Nacogdoches actually looks pretty large. They have one in most of the college towns around Texas, and soon you can add SFA to the list.
CHECK IT OUT: See the 100 most popular brands in America