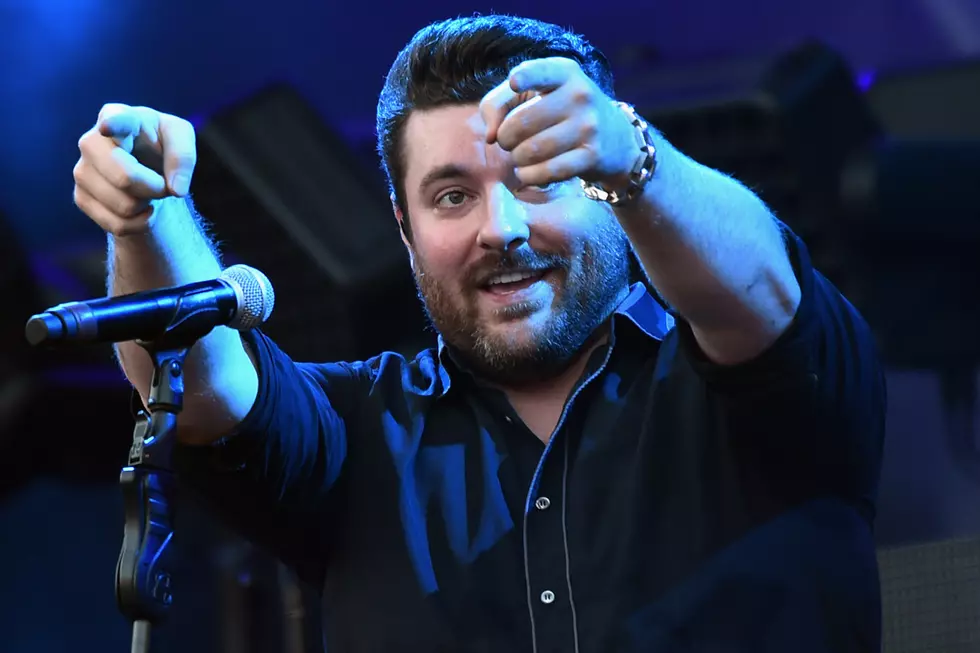 Chris Young Extends His Losing Sleep Tour
Rick Diamond, Getty Images
Looks like Chris Young is going to lose a little more sleep. The burgeoning superstar has added a series of new dates to his 2018 Losing Sleep World Tour, including his first-ever headlining show at Nashville's Bridgestone Arena.
Young has booked nine new dates for September, adding stops in Texas, Mississippi, Charleston, S.C., Las Cruces, N.M. and more. This is the second time he has extended this tour after adding multiple dates throughout May and April.
Young has been on the road with Kane Brown and Morgan Evans since January, and they will continue to open for the "Sober Saturday Night" singer for the duration of the trek.
Young and crew make their hometown stop at Bridgestone Arena on Sept. 22.
He and Brown have been friends for a while — Young co-wrote the song "There Goes My Everything" which appears on Brown's EP Chapter 1 and "Comeback" off of Kane Brown. 
"And now that he's done his deluxe, we have a duet on there, ["Setting the Night on Fire"], which I'm totally going to put into the show. It's going to be a cool moment in the show for me and for him — just a lot of cool stuff came together in a lot of ways," Young tells the Boot.
The song for which the tour got its name recently became Young's 10th No. 1 hit and has been certified gold, while the Losing Sleep album debuted at No. 1 on the Billboard Top Country Albums chart.
Additional Chris Young 2018 Losing Sleep Tour Dates: 
Sept. 13 — Las Cruces, N.M @ Pan American Center
Sept. 14 — Lubbock, Texas @ United Supermarkets Arena
Sept. 15 — Tulsa, Okla. @ BOK Center
Sept. 20 — Biloxi, Ms. @ Miss Coast Coliseum 
Sept. 21 — Tupelo, Ms. @ Bancorp South Arena
Sept. 22 — Nashville, Tenn. @ Bridgestone Arena
Sept. 27 — Charleston, S.C. @ Volvo Car Stadium 
Sept. 28 — Greensboro, N.C. @ Greensboro Coliseum 
Sept. 29 — Philadelphia, Pa. @ The Mann
More Great Country Tours on the Road in 2018
Country Artists Share the Most Embarrassing Songs on Their iPods