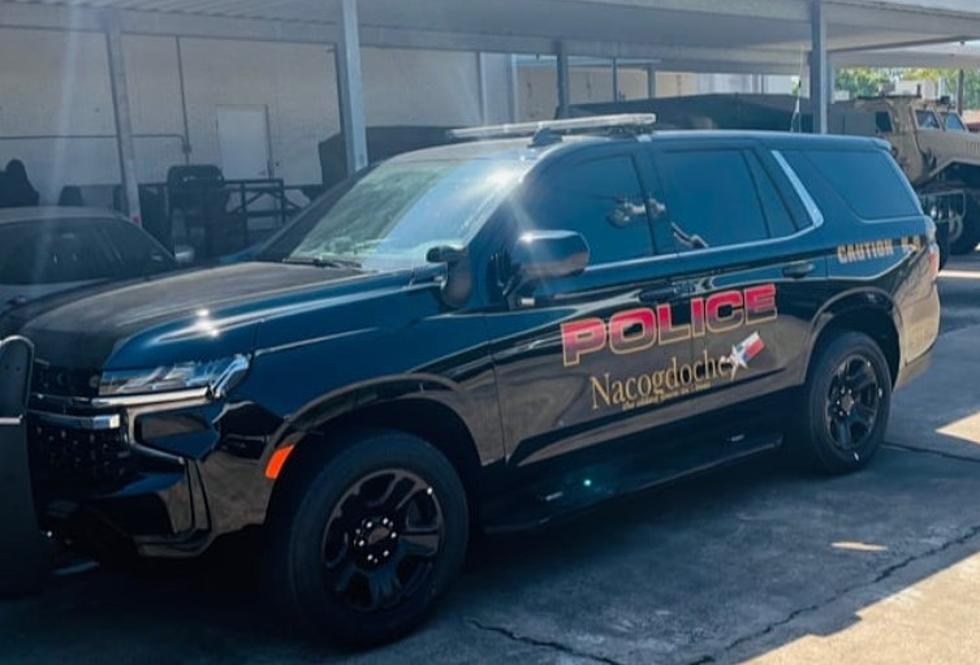 Crook Robs Gas Station Then Crashes Getaway Car In Nacogdoches
NPD Facebook
One person was arrested early Thursday morning after Nacogdoches police say he crashed his vehicle after a gas station robbery. Jamarcus Tanner, 25, was the robber and the driver according to the investigation.
Jamarcus has been charged with aggravated robbery and placed into the Nacogdoches County Jail. The robbery was reported at 2:07 am at a local convenience store in the 1000 block of North University Drive.
Investigators said Jamarcus entered the store wearing a ski mask. He was armed with a handgun and demanded money from the clerk. He then fled the store with an undisclosed amount of money from the register.
Car Wreck On Tower Road 
Once the suspect left the store, the clerk activated the silent panic alarm. Upon receiving the alarm officers were immediately dispatched to the area.
While en route the clerk advised that it has been a robbery. Officers were at the scene and searching the area when they received another call.
A vehicle had wrecked in the 600 block of Tower Road. Officers already in the area looking for the robbery suspect responded to the accident.
Officers Get Their Man
Once on the scene, police quickly determined that there was probable cause the driver involved in the wreck was also responsible for the robbery.
This could be the quickest open and shut case in Nacogdoches history. Just as long as they have the right person.
Now Hiring Officers 
Nacogdoches Police Department is now hiring officers. If you have a High School Diploma or GED and a valid driver's license you are halfway there.
See 22 Hip-Hop-Related Police Raids
These rappers had some serious run-ins with the police.
8 Reasons To Work For The Lufkin Fire Department
There are so many benefits to being a hero in your community.
This Jaw Dropping Home In Alto, Texas Will Have You Sold On Country Living
This home can only be described as rustic charm supersized. You won't believe your eyes, and the owners say the pictures don't even do it justice.
The 5 Most Confusing Intersections In Lufkin
Most of these large intersections in Lufkin don't even have stoplights. They will test your courage and all of your driving knowledge.
Gorgeous Retreat On Lake Nacogdoches
A stunning custom pool and every amenity awaits inside and out.