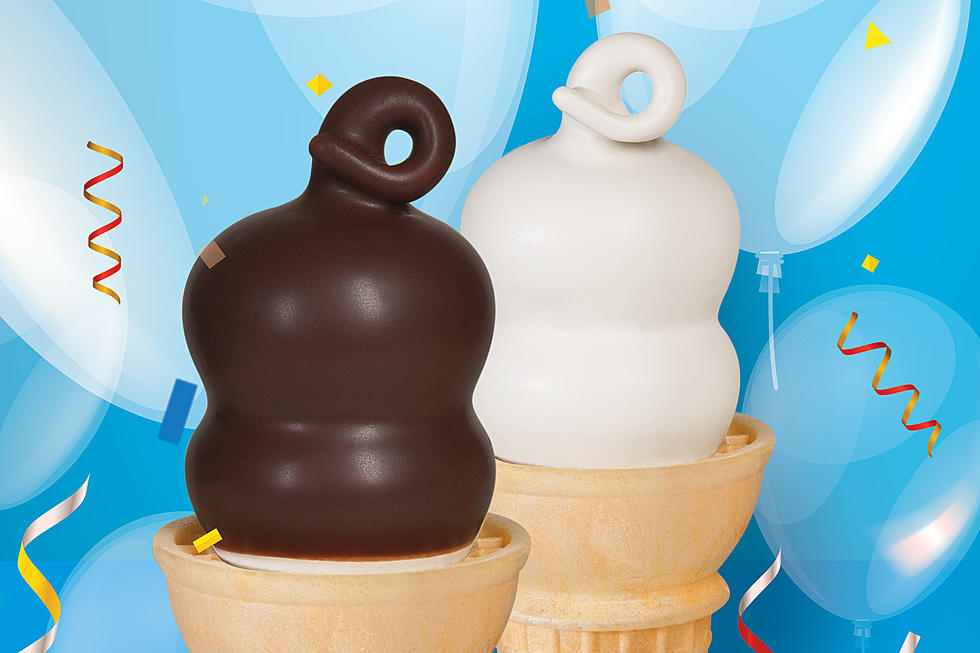 DQ Celebrates 75 Years of Soft Serve with 75-cent dipped cones
Image attached courtesy of Texas Dairy Queens' Council
When I was but a lad growing up in Lockhart, Texas, on many evenings you could find me hanging out at the Dairy Queen just off the historic courthouse square.  It wasn't a case of me cruising with my buddies to the DQ, I was way too young to drive.  My dad was the manager there, my mom also worked there, and so I was there by default.
The employees of Dairy Queen were my babysitter. I didn't mind, though, several high school girls worked there and I had crushes on all of them.  I also didn't mind the ample supply of soft serve.  My mom took pride in making the signature DQ curl at the top of the cone.  Funny side note - even into her 70s she would challenge herself on making the curl when dispensing some soft serve to herself at those Mexican restaurants that had the soft serve machines.
It was the mid-1970s when my parents worked at Dairy Queen.  But, you have to go back to 1947 for the birth of Dairy Queen's soft serve.  The DQ brand is celebrating its 75th anniversary in Texas and DQ restaurants in Texas are turning back the clock by offering a small cone at only 75 cents through Sunday, April 24.
Fans can enjoy a small cone or small, classic dipped cone with that crunchy chocolatey coating. It's beloved by everybody. Fans also can try the new Fruity Blast Dipped Cone, a light purple, fruity cereal explosion of flavor.
Why not live large and enjoy both? After all, they're just 75 cents each for a limited time.
DQ has numerous locations across Deep East Texas including two in Lufkin and one each in Diboll, Huntington and Nacogdoches.
Fans also can share their favorite stories and photos about any one of their neighborhood DQ locations in Texas by visiting dqtexas.com/anniversary. Whatever the story, DQ restaurants in Texas want to hear it.
Lufkin, Texas - 10 Year Challenge
The 10-year challenge is getting quite the attention on social media. Let's take a look at how certain areas around Lufkin have changed over the past ten years or so.