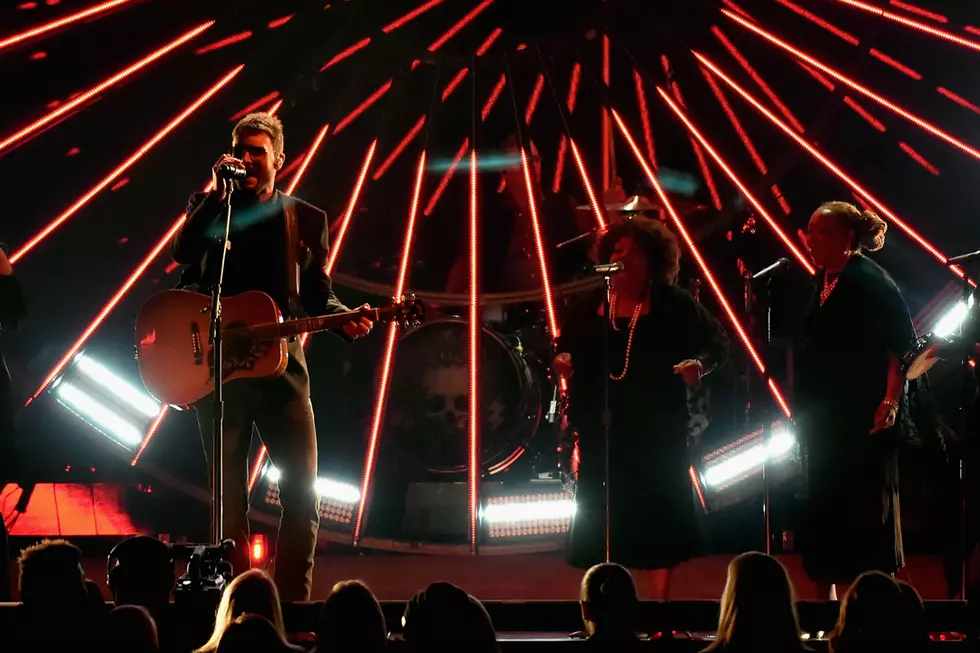 Eric Church Offers Soulful 'Chattanooga Lucy' at 2017 CMA Awards
Rick Diamond, Getty Images
Eric Church brought a dose of soul to the 2017 CMA Awards with a performance of his new song, "Chattanooga Lucy."
As always, Church brought something a little different to the CMA stage with an energized performance of the track that was infused with an outlaw country sound. Dressed in his signature black leather jacket and dark sunglasses, Church not only showed off his own voice on the edgy track, but shone a spotlight on the soulful and powerful voices of his backup singers and fellow musicians onstage.
"Oh my, my Chattanooga Lucy / Woman, what it is you do to me / Forbidden fruit, it sure is juicy / You got me comin' around, comin' around," Church growled while rocking out on guitar. The fierce song is featured on his critically acclaimed album Mr. Misunderstood, which scored a big win for Album of the Year at the 2016 CMA Awards.
The country superstar was nominated for two of the night's biggest awards, Male Vocalist of the Year and Entertainer of the Year. Church also opened the 2017 CMA Awards with a striking performance of "Amazing Grace" before Darius Rucker and a host of country stars joined him for a performance of "With a Little Luck" and "Hold My Hand."
See Pics from the 2017 CMA Awards Red Carpet