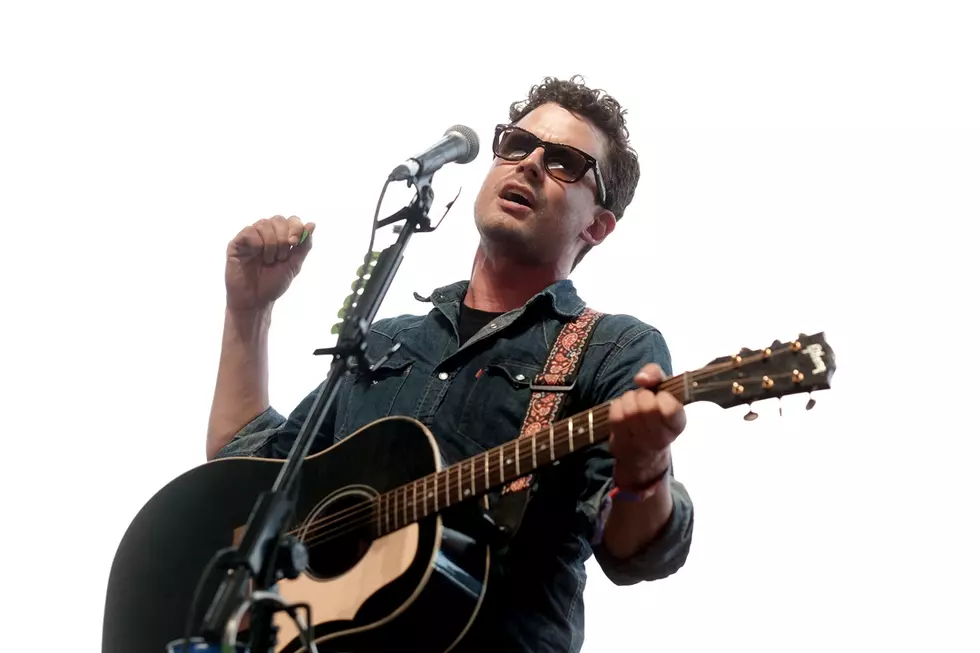 Judge Agrees to Seal Documents in Evan Felker's Divorce
Jason Kempin, Getty Images
A judge in Oklahoma has granted Turnpike Troubadours frontman Evan Felker's request to prevent documents pertaining to his divorce from being accessible online.
Felker's wife, Staci, filed for divorce on Feb. 28, 2018, in Oklahoma County, citing "irreconcilable incompatibility which has completely destroyed the legitimate aims of the marriage and rendered its continuation impossible."
Us Weekly reported in April that Felker had begun dating Miranda Lambert while Turnpike Troubadours were opening for her on her Livin' Like Hippies Tour in early 2018. An unnamed source told the magazine that the relationship "just happened" when Lambert and Felker "started spending a lot more time together while on the road."
Felker was still married at the time, and Lambert had a two-year relationship with Anderson East before reportedly splitting with him in early 2018. Many reports pegged Felker as the reason for that split.
Country Music's Most Shocking Splits
According to documents obtained by Radar Online, Felker's attorneys, Jay F. McCown and Dawn M. Williams, filed a request in Oklahoma County District Court on June 13, asking a judge to enter a protective order stating that divorce documents and pleadings related to the couple's finances should be marked "unavailable online" to "prohibit public viewing."
The filing states that "the Respondent herein is a public figure and Petitioner is rapidly becoming one as well. Each and every pleading that has been has been used by the tabloid media to exploit the parties."
Felker's attorneys further argue that "the harm to the privacy of the Respondent, and now the Petitioner, to their public personas and finances and the dangers of unwarranted adverse consequences outweigh the public interest in allowing this material to be accessible from the online public record."
According to Radar Online, a judge granted that request on June 18.
The couple's divorce has been the subject of endless tabloid and online coverage and speculation since the reports linking Lambert and Felker emerged. Neither Lambert nor Felker has commented on the reports of a romance.
What Did Blake Shelton Mean by This Tweet?!