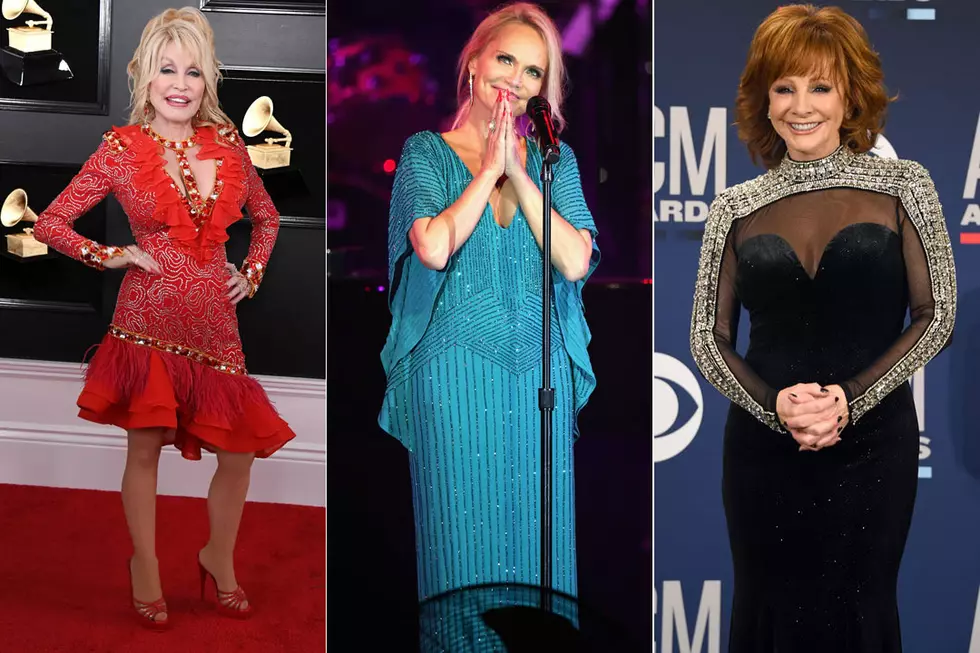 'For the Girls:' Kristin Chenoweth Calls on Dolly Parton, Reba McEntire For New Album
Jon Kopaloff / Phillip Faraone / Ethan Miller, Getty Images
Kristin Chenoweth is paying tribute to the icons that came before her on a new album, For the Girls, and it includes collaborations with a pair of country legends.
Chenoweth, the triple-threat star known for her roles in Wicked, Pushing Daises and Glee, is covering a collection of standards on the special project that has her working with the likes of Dolly Parton and Reba McEntire. The 12-track album finds Chenoweth singing Parton's classic "I Will Always Love You" with the icon herself, turning the song into a cinematic number with piano and acoustic guitar, her big Broadway voice shining alongside Parton's beautiful harmonies.
"'I Will Always Love You' is a song I've loved since I was a child. I used to think, 'One day I'm going to sing that song.' Little did I know that I'd get to sing it with the queen herself," Chenoweth raves to Entertainment Tonight about the duet.
Additionally, the Tony Award winner is collaborating with McEntire and Jennifer Hudson on a cover of "I'm a Woman," made famous by Peggy Lee in 1962, and includes a cut of Patsy Cline's iconic hit, "Crazy."
"I really wanted to pay homage to all the women singers who have influenced me over the years," Chenoweth describes the album in a press release. "I wanted to make something that men could also enjoy, but this is by the girls and for the girls. I wanted to pay homage to these women and do them proud, but I also wanted to put my own stamp on it. And I think I was able to do that."
Chenoweth also performs Judy Garland's "The Man That Got Away," Barbra Streisand's "The Way We Were" and teams with pop superstar Ariana Grande for a cover of Lesley Gore's "You Don't Own Me."
For the Girls is set for release on Sept. 27.
 Songs From Women in Country That Demand Attention: