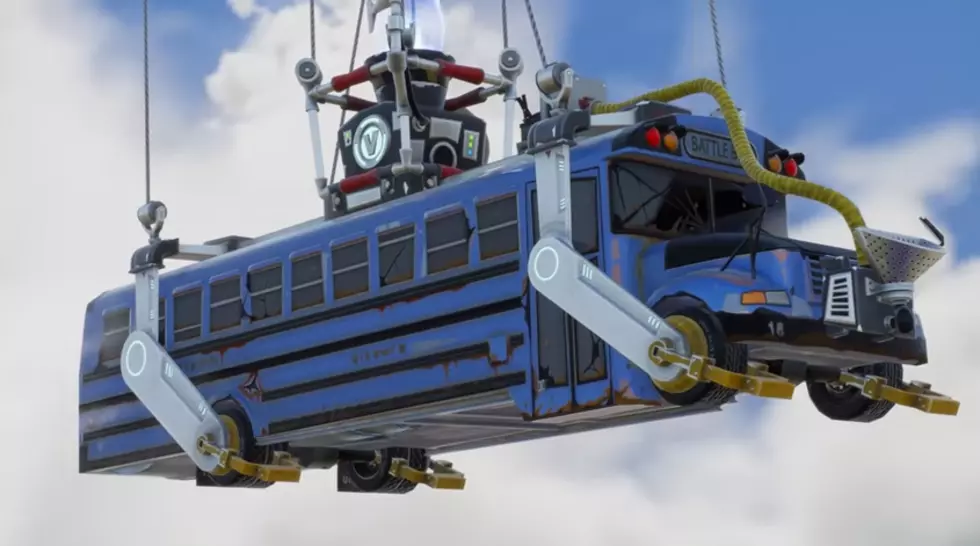 Fortnite Gift Buying 101 – Five Questions You Should Be Asking
Fortnite via YouTube
You heard that your nephew/niece or grandchildren were really into 'Fortnite,' and you've been told it's a video game rather than a Fortnight which you've always known as the name for 'two weeks' worth of time.
You want to get a gift for them, but you don't know where to start.
This article should help you out.
1. Do they still play Fortnite? (These days, kids' attention spans can jump around like you wouldn't believe. They may have been asking for Fortnite stuff over the Christmas break, but there's a good chance that something else might be the new craze. Find out if Fortnite is still on the forefront of the fan's mind.
2. What are they playing Fortnite on? Find out what your Fortnite fan is playing the game on. Gamers can choose to play on Nintendo, Xbox, Playstation, PC, and on mobile phones. Knowing this can spare you from getting the wrong Fortnite gear.
3. What season is Fortnite in? Something that makes Fortnite even more complicated is that the people that play it get a new set of characters, in-game clothes, game modes, and much more every three months or so. While there are a few quintessential characters that have stood the test of time, the Fortnite fan in your life will be excited about something new every couple of months.
Once you find out what the current Fortnite season is, you may have more insight into what the gamer would like to see.
4. What's always the best thing to buy? The answer is V-bucks. Fortnite has their own currency for 'micro-transactions' or anything your gamer will want within the game. You will have a happy kid if you have V-bucks to give them. Another easy way to do this would be to revisit question 2, and get them gift cards for either Nintendo, Xbox, Playstation or whichever game they're playing the game on.
5. If they want Fortnite themed parties, clothing, physical toys, or anything not pertaining to digital purchases, where do I start?
The answer to this question is way more complicated. I suggest you ask as many questions as you possibly can on Facebook. As parents, close friends, anything. There are official licensed Fortnite products, and there are clothing companies that cleverly implement Fortnite related dances, or sayings on their t-shirts or hoodies.
Also check Pinterest for Fortnite themed parties and see what the really creative types came up with.
Most likely the Fortnite gamer in your life would rather all that time and money spent on streamers actually be spent on V-bucks though.