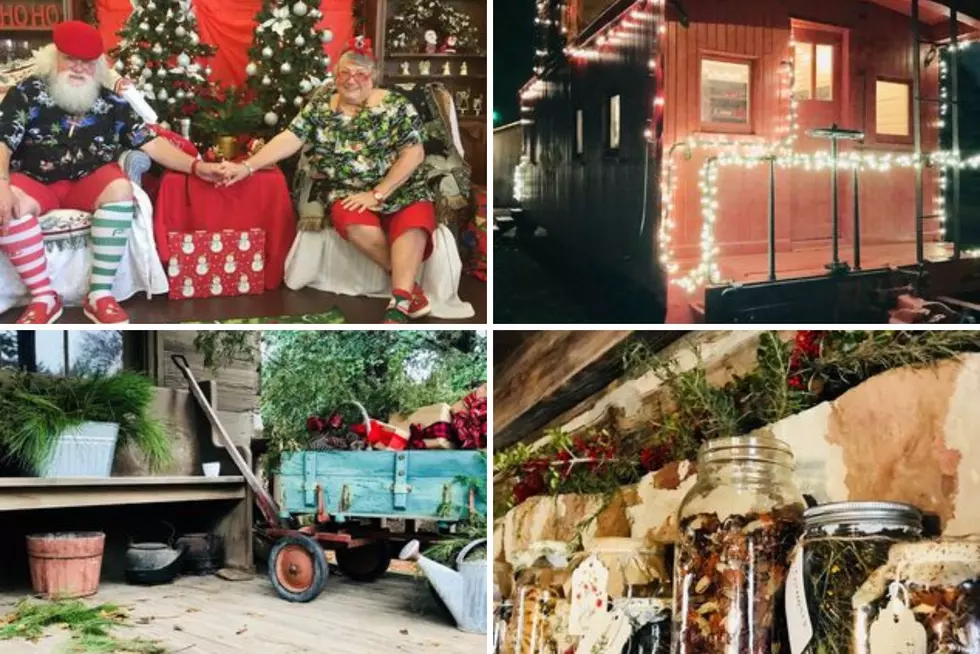 See This 'Old Fashioned Christmas' Celebration In Nacogdoches, Texas
millardscrossinghistoricvillage/facebook/canva
Return to a simpler time and see what Christmas was all about in the yonder years at Millard's Crossing Historical Village in Nacogdoches. The event is coming up on Friday, December 2nd from 5 pm - 9 pm and the 3rd from 10 am - 3 pm.
The theme this year is 'Old Fashioned Christmas' and they have so many different things planned, including different activities each night.
Reading of 'Twas the Night Before Christmas
Making paper plate Santas
Train Ride
Petting Zoo with Pony Rides
Hayrides
Live Nativity Scene
Letters to Santa
Bounce House
Face Painting
Carriage Rides
Photos with Santa
Be there Friday night for a performance of 'A Christmas Carol' by the Lamp-lite Theater. They have been working hard on this, and have a dress rehearsal on December 1st, leading up to the show on Friday, December 2, 2022.
Millard's Crossing Transformed Into A Christmas Village For Two Nights Only
Saturday there will be many competitions that are all about making things. You could be there making wreaths, ornaments, and canvas holiday paintings.
They are closing early on Saturday, so everyone can head to downtown Nacogdoches for the Nine Flags Lighted Christmas Parade. The theme is 'Christmas Through The Decades' and it starts at 6:30pm.
Related Story: Nacogdoches Gears Up For Christmas Fun
Celebrate like the old ole days with this two-day event that is perfect for people of any age. They are located at 6020 North Street in Nacogdoches.
Tickets are $10 per person, $5 for ages 1-2, and under one is free. For more details give them a call at 936-564-6631.
Colorful Flocked Christmas Trees
Timberland Nursery in Lufkin is bringing all of the colors of the rainbow out to celebrate Christmas.
The Most Popular Christmas Movies of All-Time
The Best Movies of 2022
Here are ScreenCrush's picks for the top films of the year.
The Worst Movies of 2022
ScreenCrush's picks for the 10 worst films released in 2022. Watch them at your own risk.