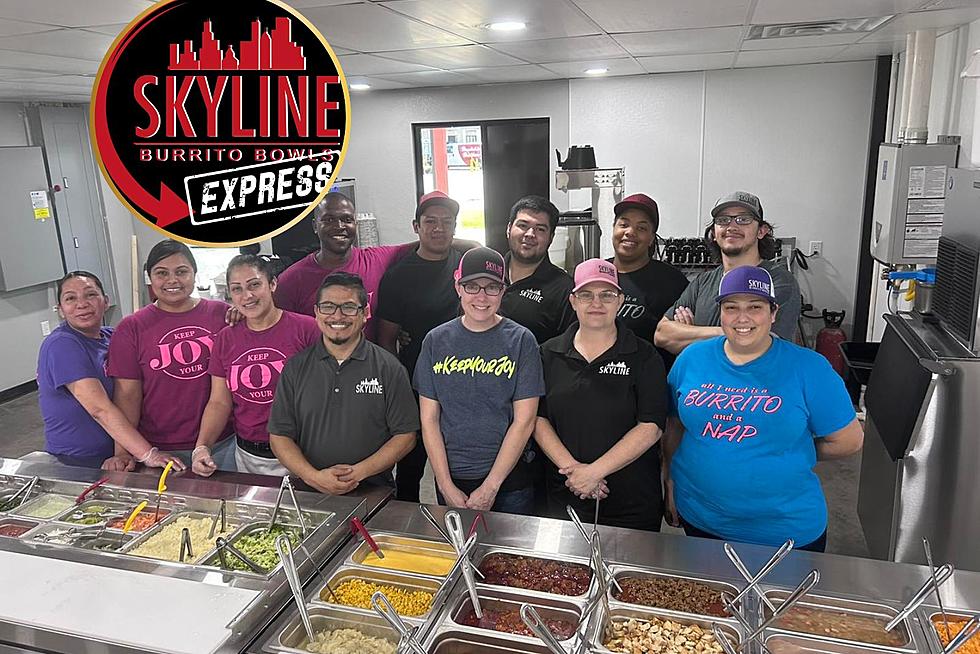 Skyline Burrito Bowls Express Is Now Open In Lufkin, Texas
facebook/canva
Skyline Burrito Bowls Express In The Gaslight Shopping Center
The first day open was March 23, 2023
Both locations of Skyline Burrito Bowls are open
The wait and all of the uncertainty is over as Skyline Burrito Bowls Express has now opened its doors to customers. They haven't had a grand opening just yet, but they are up and running.
This restaurant is a complete departure from the first iteration of what has become a staple in Lufkin. Skyline Burrito Bowls Express has a streamlined menu and is drive-thru only.
If you want to order from them the best way to do it is through the popular app, Door Dash. This way you can take the best advantage of the drive-thru and save yourself time waiting in line, and it's actually less expensive.
From An Old Car Wash To A Brand New Burrito Restaurant In Lufkin
We first noticed that something was going on at the old car wash on Dean's Way in the Gaslight Shopping center in early November 2021. In a world where new fast-food chain restaurants are built in 100 days, this local chain took its time to get everything just right.
There was no hiding something was going on at the location, once the dirt work began in the middle of the pandemic. COVID-19 also played a large part in how long it took everything to get done.
Now we have two locations to enjoy our one-of-a-kind, family-owned and operated, Lufkin burrito stop. Who would have known that burritos and burrito bowls would be so popular in Lufkin? Well Tavo Velazquez did, and now we are all believers.
Skyline Burrito Bowl Gets 2nd Location
Tavo Velazquez and his crew have started building a new restaurant out of an old car wash.
Downtown Lufkin Storm Damage
An unconfirmed tornado briefly ran though downtown Lufkin on Wednesday, October 27th, 2021. It knocked out power to Lufkin City Hall and many businesses in the area were affected.