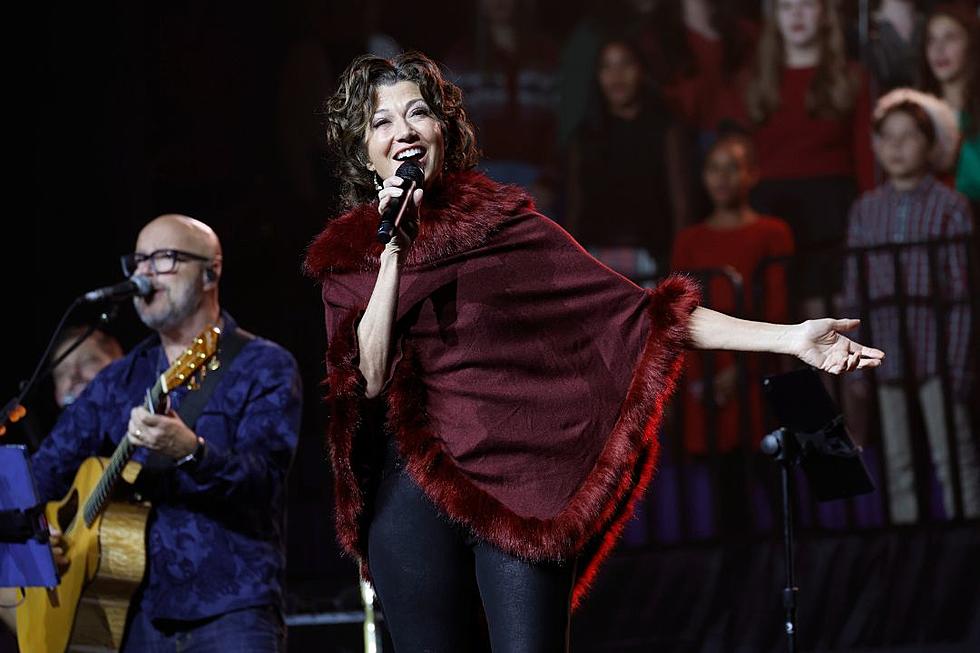 Amy Grant to Launch New Music Era With New Song, 'Trees We'll Never See'
Jason Kempin, Getty Images
Amy Grant has been back the studio, and she will release her first piece of new music in 10 years with upcoming track, "Trees We'll Never See."
The song will be released on Friday, March 24, with more new music coming soon after.
The singer announced the news on Today on Wednesday (March 1). "Trees We'll Never See" was written by Marshall Altman, and Grant says she has more songs — including a duet with Christian singer Cory Asbury — that she is looking forward to releasing this year.
"So much creativity has been put on hold in my life, for all kinds of reasons," the Christian singer-songwriter says in a press release. "Last summer I was asked to sing on a new Cory Asbury song yet to be released. This might be one of the best songs I have heard in a long time. I was so glad they waited for me to heal up and get back to the studio."
"Inspired by Cory's beautiful song, Marshall Altman and I started talking about songs that we've written recently that affected us," she continues. "I played him one of mine. He played me one of his. His song was 'Trees We'll never See.' I loved it immediately and asked him if I could record it, and within two weeks, both songs were mixed & mastered!"
Not only is the new song her first piece of music since 2013's How Mercy Looks From Here, but it's also the first track Grant will release since her bike accident in July 2022, which left her unconscious and hospitalized. She suffered a traumatic brain injury and experienced memory loss after the accident.
Grant opened up about her healing journey with Today's Craig Melvin, revealing that she couldn't remember the names of her family members or the lyrics to her songs after her accident.
In addition to her bike injury, Grant had heart surgery in 2020 and another operation in January of this year to remove a thyroglossal duct cyst in her throat. Despite these health setbacks, however, she is feeling better than ever.
"If I were a car, I've made a lot of trips the shop," she says. "I feel like a classic now, and actually, sort of re-revved up in a really beautiful way."
"Trees We'll Never See" is available for pre-save/pre-order here.
See the Most Played Country Song from the Year You Were Born
Who had the most played country song during the year you were born? This list is a fascinating time capsule of prevalent trends from every decade in American history. Scroll through to find your birth year and then click to listen. Some of these songs have been lost through the years, many of them for good reason!