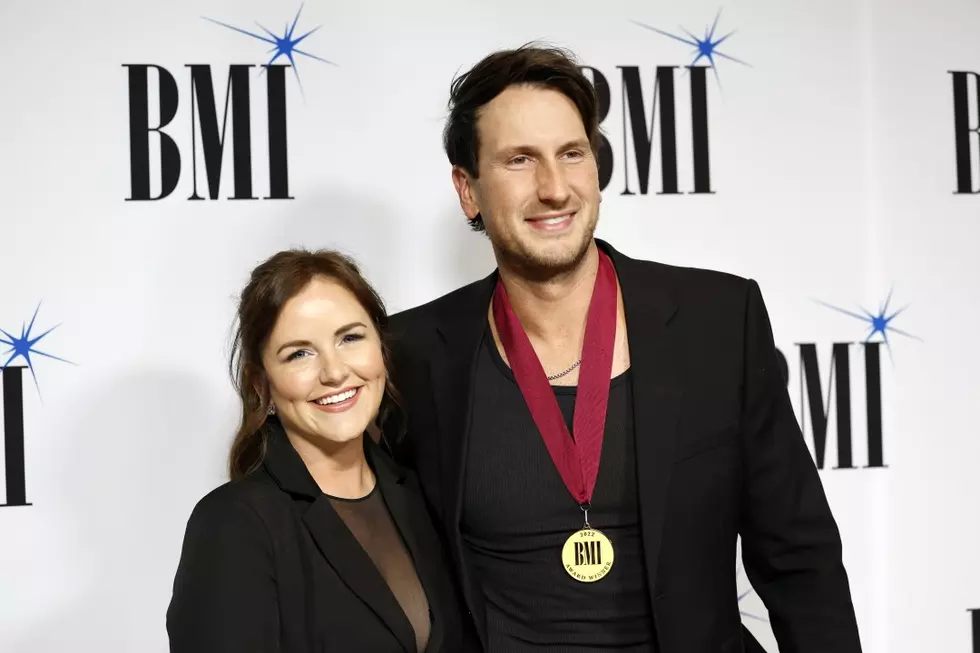 Russell Dickerson's Wife Kailey Reveals Miscarriage: 'It Felt Like Drowning'
Getty Images for BMI
Russell Dickerson had a successful 2022, including the release of his self-titled album and a tour to match. However, his wife Kailey shares in a reflective post that not every moment was filled with joy: In September, the couple lost a pregnancy due to a miscarriage.
"2022 was incredibly wonderful and heart-wrenching ... We saw some of the most beautiful places in the world, some of my favorite places ... some big -dream-come-true moments... and had wounds only a handful of people saw and tended to," she writes on social media.
"In the middle of the craziest year we have ever had, we lost a baby in September at 8 weeks ... It felt like drowning and trying to swim towards sun to find the surface," she continues. "I didn't know if I'd ever share this, but something about going into this next year, I needed to leave this news in 2022. The loss; however, is something that will always be written into our story. I know I'll share more about it when I'm ready, but for now, and for the last several months, I'm holding these two extra close ..."
Kailey revealed the news alongside a photo of Dickerson and their son, Remington Edward, walking along the water on the beach. Their 2-year-old little boy was born in September 2020.
"I have read several recaps from people this year and not one has been perfect. It all came with both beauty and ashes," Kailey continues. "It gives me hope knowing we are more connected than we think. And it gives me solace knowing nothing and no one's life is perfect or without pain. May we all give each other some more grace this next year ... more kindness because we don't know what someone is truly going through… more love because we all need it. And may Jesus be near to the broken-hearted. He sure has been for us."
The Dickersons aren't the only country family who have walked this tragic path of loss: Carrie Underwood, Hillary Scott and Jana Kramer are a few artists who have revealed past struggles with pregnancy. Underwood said she had more than one miscarriage before getting pregnant with her first son, Isaiah. All three women are now mothers to multiple children.
Dickerson wrapped up his She Likes It Tour and is looking ahead to 2023.
"You know me, I don't stop touring ever," the "God Gave Me a Girl" singer told Taste of Country ahead of the BMI Awards.
One thing fans can count on is seeing Dickerson's family on the road with him. He says having his son with him always puts a smile on his face — even on the hard days.
Best Country Albums of 2022 - Critic's Picks
This list of country music's best albums from 2022 separates artists who aim to make great albums from those simply looking to record great songs. Only one artist found below notched a solo No. 1 country airplay hit this year. Popularity doesn't always equal quality.
It's not that albums from country music's most notable hitmakers aren't any good. Count
Luke Combs
and
Thomas Rhett
as strong honorable mentions for this list but both were edged out by a group that in some ways didn't have to worry about the confines of commercial success.
Randy Houser
and
Muscadine Bloodline
are independant artists.
American Aquarium
is too and
Ashley McBryde
released the sort of album you'd expect from an indy act.
The lesson is country fans need to look deeper for the most daring, creative music of 2022.