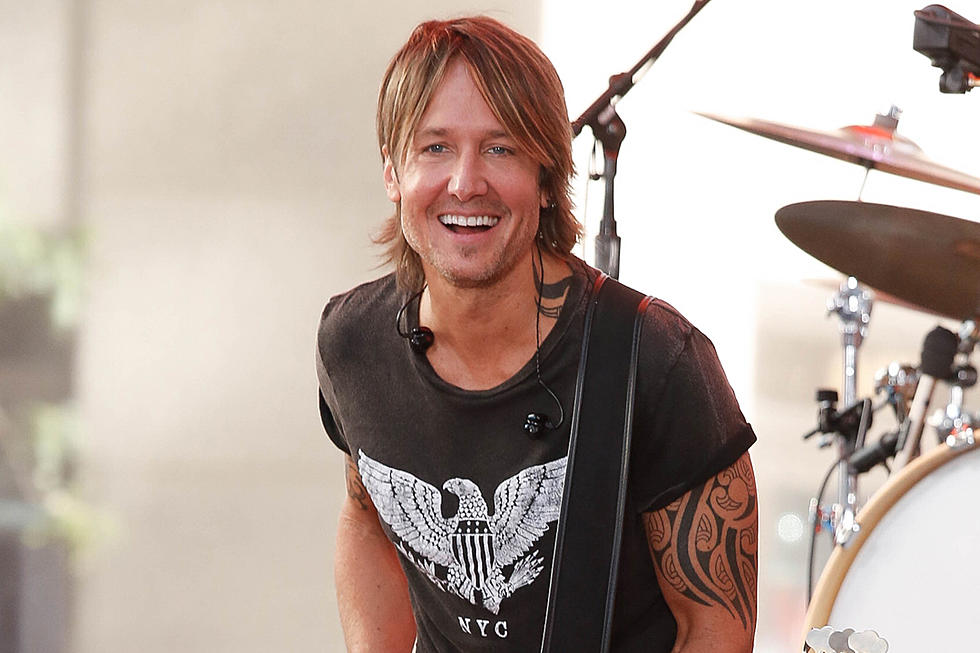 Keith Urban Reacts to His Seven 'Humbling' 2017 ACM Awards Nominations
Rob Kim, Getty Images
Keith Urban leads the country pack in the 2017 ACM Awards nominations, and the country superstar has released a statement expressing his gratitude.
Urban's most recent album, Ripcord, was one of the most critically acclaimed projects of 2016, and he scored a whopping seven total ACM nods on Thursday morning. He is up for many of the most important awards of the year, including Album of the Year for Ripcord, as well as Single and Song of the Year for "Blue Ain't Your Color," the album's fourth single.
Urban is also nominated for Male Vocalist of the Year and Entertainer of the Year in the 2017 ACM Awards.
More Country Stars React to the 2017 ACM Awards Nominations
"I've been a musician since I was 6 years old," the superstar says in a press release. "I just love writing songs, making records and touring. So for the ACMs to recognize Ripcord in such a big way today is humbling. I share these nominations with everyone in my life who made it possible -- and a BIG shout out to all of our fans, who came out to see us on the Ripcord Tour. Can't wait to play for you all again soon."
He tells Rolling Stone Country that his first Entertainer of the Year nod since 2010 is especially significant since it's an "all-encompassing acknowledgment" of the Ripcord album and tour.
"I guess everybody defines that particular category and nomination differently," he says. "Personally, I've always seen it from a touring standpoint. I've always thought it's about, 'Do you entertain? Can you put on a show?' I've always taken that nomination name so literally. Of course, I love touring. I've done it since I was a little kid. To get that nomination is just an extraordinary feeling."
The 2017 ACM Awards are set to take place in Las Vegas on April 2, and air live on CBS beginning at 8PM ET. Luke Bryan and Bentley are returning to co-host the broadcast, which will take place at T-Mobile Arena for the first time in ACM Awards history in 2017.
The ACM Nominees Recognize Country's Next Generation
2017 ACM Awards Snubs and Surprises