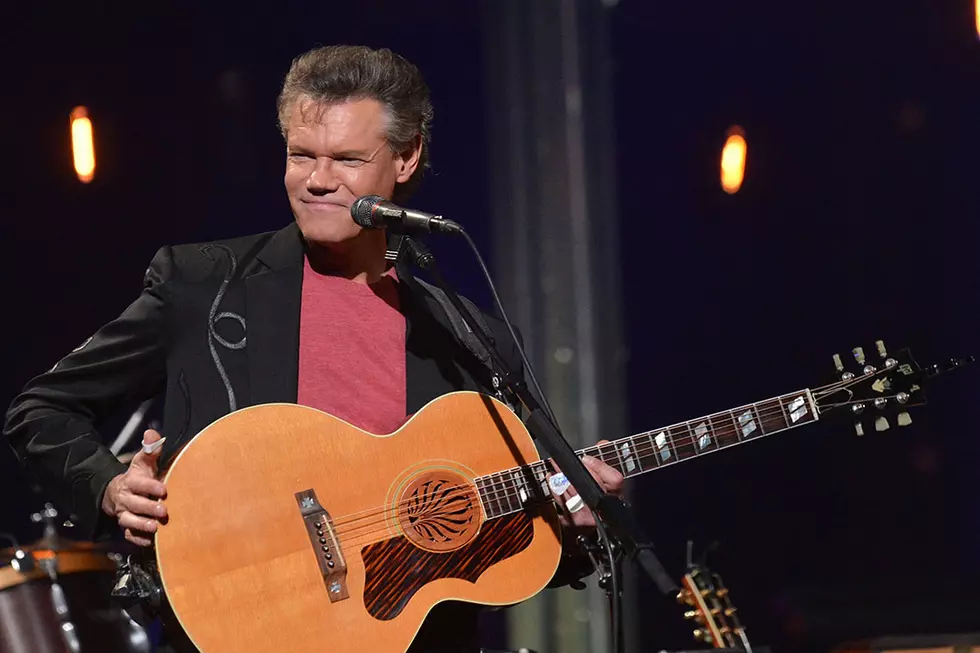 See Randy Travis Get the Madame Tussauds Wax Treatment
Rick Diamond, Getty Images
Madame Tussauds, which is known the world over for its wax statues of famous icons, opened its Nashville location in April -- and its latest star to be honored is Country Music Hall of Fame member Randy Travis.
Travis took time to sit down with the Madame Tussauds studio artists in Nashville, who took more than 300 measurements of the singer in order to get a perfect likeness. As can be seen in the photo above, the wax figure honors Travis' persona from a couple decades ago -- it's dressed in a '90s-style outfit, and carries a 1991 Gibson J-185 guitar. The jeans the figure is wearing were donated from Travis' own wardrobe.
The finished product was revealed Friday (Dec. 1) during a special event honoring Travis, and the star expressed his pleasure at the intricate work put into it. "I have been excitedly waiting to see the figure in person," he said in a statement. "The Madame Tussauds team did a fantastic job capturing my likeness, and I can't wait for my fans to stop by the attraction to see it for themselves."
Travis' figure is the 50th one to join the Nashville location, and it marks the last one introduced for this particular location this year.
Nashville's Madame Tussauds is billed as "a historical walk through America's musical past and present" and is located within the Opry Mills Mall across the street from the Grand Ole Opry.
You Definitely Want to See These Randy Travis Videos
Country Stars Who've Suffered Tragedy