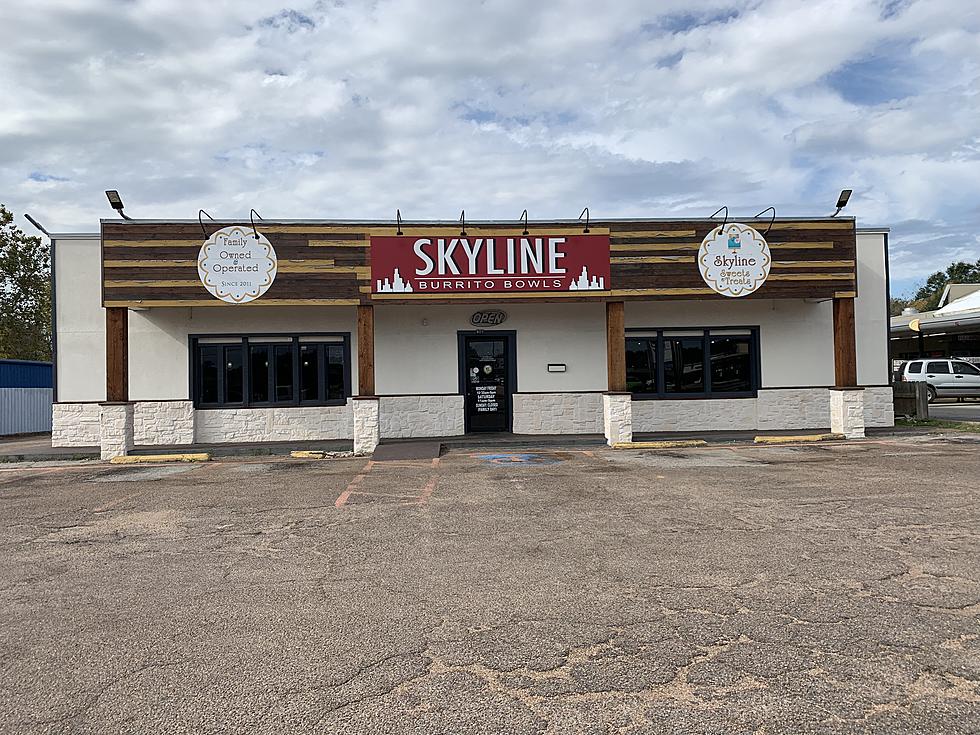 Skyline Burrito Bowls Breaks Ground On New Location In Lufkin
TSM Lufkin - Dan Patrick
What's better than having a one-of-a-kind amazing restaurant in Lufkin? How about two locations for this same eatery?
They have already broken ground at the new Gaslight location and things are starting to take shape. The new place will be on Deans Way in Lufkin.
You might get a better idea if you remember where the old car wash is behind Regency Cleaners Gaslight. The Dollar General store is right across the street.
Construction
I drove by the location, and noticed that they had begun taking things apart on the old car wash. There were also some notable piles of dirt.
Owner, Tavo Velazquez knew that there was no hiding it once the dirt work started, and released the information on social media. They will start boxing in the walls soon and transforming the car wash into what will ultimately be the second Skyline Burrito Bowl location.
They are breaking everything down, and there was a truck there doing work when I drove past. So if you live in that part of town or even in Hudson this will be much closer.
Best Burritos
I have been a customer at Skyline Burrito Bowl for years. It all starts with fresh ingredients.
Going down the line to build your bowl or burrito is just the best experience. The staff is always helpful and ready to serve.
They have been in business in Lufkin for 10 years at Skyline Burrito Bowls, and this is a great way to keep the excitement for this local brand going.
Skyline Burrito Bowl Gets 2nd Location
Tavo Velazquez and his crew have started building a new restaurant out of an old car wash.
Downtown Lufkin Storm Damage
An unconfirmed tornado briefly ran though downtown Lufkin on Wednesday, October 27th, 2021. It knocked out power to Lufkin City Hall and many businesses in the area were affected.
8 Reasons To Work For The Lufkin Fire Department
There are so many benefits to being a hero in your community.
See Inside This Lufkin, Texas Dream Ranch
Want privacy within the city limits of Lufkin? This could be more than you could ever need.