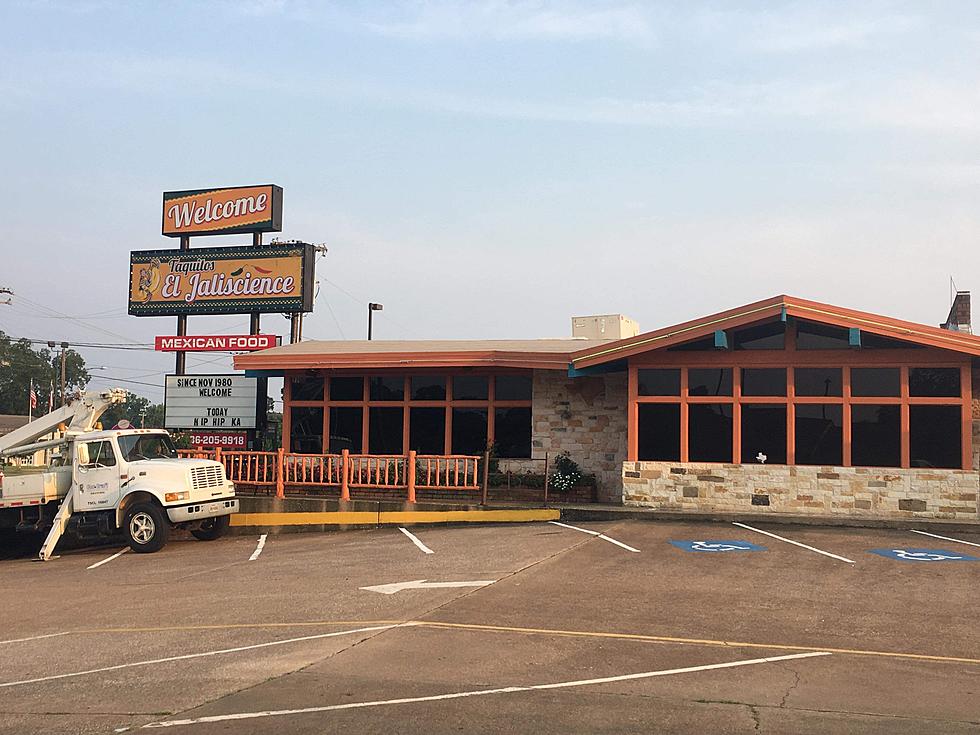 Taquitos El Jaliscience Mexican Restaurant Now Open In Nacogdoches [PHOTOS]
Photo - Mark Cunningham
It's finally open. You can now eat at El Jaliscience in Nacogdoches. The Mexican food favorite is open for dine in and carry out today at their new location.
Now they are on North Street in Nacogdoches where the old Barnhill's Steak & Buffet location was. This restaurant used to be considered a hidden gem; now it's not so hidden.
This is a major upgrade from their previous location further down North St in Nacogdoches. They just outgrew that old building.
Must Visit Places In Nacogdoches 
We started following the story here when El Jaliscience closed their first location at 4512 North Street. They closed that restaurant on May 17th, 2021.
The space was in a remodeled gas station across from Thumpers and Dirt Cheap on North St. Business must have been great, since they needed more room.
Fans have vowed to follow them wherever they go. With this move they are putting themselves on the list of "must visit" places in Nacogdoches.
What Is In The Old Location? 
4512 North Street is now home to another hidden gem, El Tia Beto. Shortly after El Jaliscience moved out this new Mexican Food Restaurant moved in.
El Tia Beto is open from 8am to 8pm. Prices are low, and I am hearing great things about the breakfast burritos.
This location is known now for starting big things for restaurants. They could be the next one to break out.
I Need Your Help
I am always looking for your local news tips.  You can also message us right here from the app. 
You can email me at dan.patrick@townsquaremedia.com. Correct me on anything, or tell me I am wrong. I won't be offended; I want these stories to tell the truth.
Taquitos El Jaliscience
Most Expensive House In Nacogdoches
A New Perspective On Lufkin
Look Inside The Most Expensive Home For Sale In Lufkin