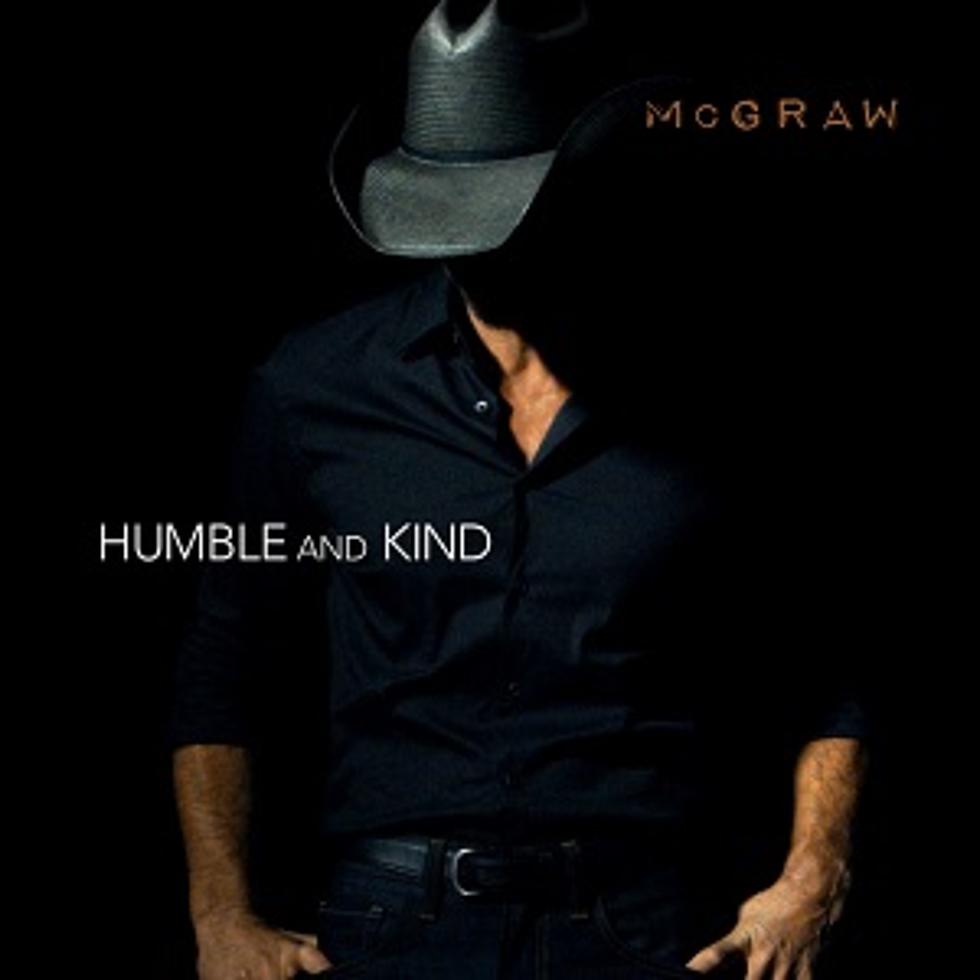 Tim McGraw Selects Emotional 'Humble and Kind' as Next Single [LISTEN]
Big Machine Records
Whether you're an empty-nester, a brand-new parent or a college student, Tim McGraw's new single, "Humble and Kind," will resonate with you.
"Humble and Kind" is the last song on McGraw's newest album, Damn Country Music, and it's arguably one of the best. It's sung from the point of view of a parent sending their child into the world, and McGraw admits that he cried through every take.
"I cried after every take," he reveals. "I would try to get myself together, and I'd get halfway through it, and I would just start blubbering every time I'd try to sing a line."
The singer has three daughters, Gracie, Audrey and Maggie, with wife Faith Hill, and he obviously has a soft spot for each of his girls, but "Humble and Kind" especially hit home for McGraw because Gracie left for college this past fall.
Lyrics like "You know there's a light that glows by the front door / Don't forget the keys under the mat / And childhood stars shine / Always stay humble and kind" remind listeners that there's always a place for them at home, while the song's chorus is a gentle and loving reminder to stay ... well, humble and kind, even if you've found great success: "Hold the door, say please, say thank you / Don't steal, don't cheat, and don't lie / I know you got mountains to climb but / Always stay humble and kind / When the dreams you're dreamin' come to you / When the work you put in is realized / Let yourself feel the pride / But always stay humble and kind."
McGraw cites "Humble and Kind" as a song he's learned from through listening to and recording it. Though he cried all the way to the studio to finish up the song, he was able to battle his emotions, spend 15 minutes on it and get it recorded in the end.
While choosing songs for Damn Country Music, McGraw simply picked songs that moved him. "Humble and Kind" is a song that moves not only McGraw, but will move listeners as well.
Listen to Tim McGraw, "Humble and Kind":
Tim McGraw + More Country Stars Then and Now
 Top 10 Unforgettable Tim McGraw Moments