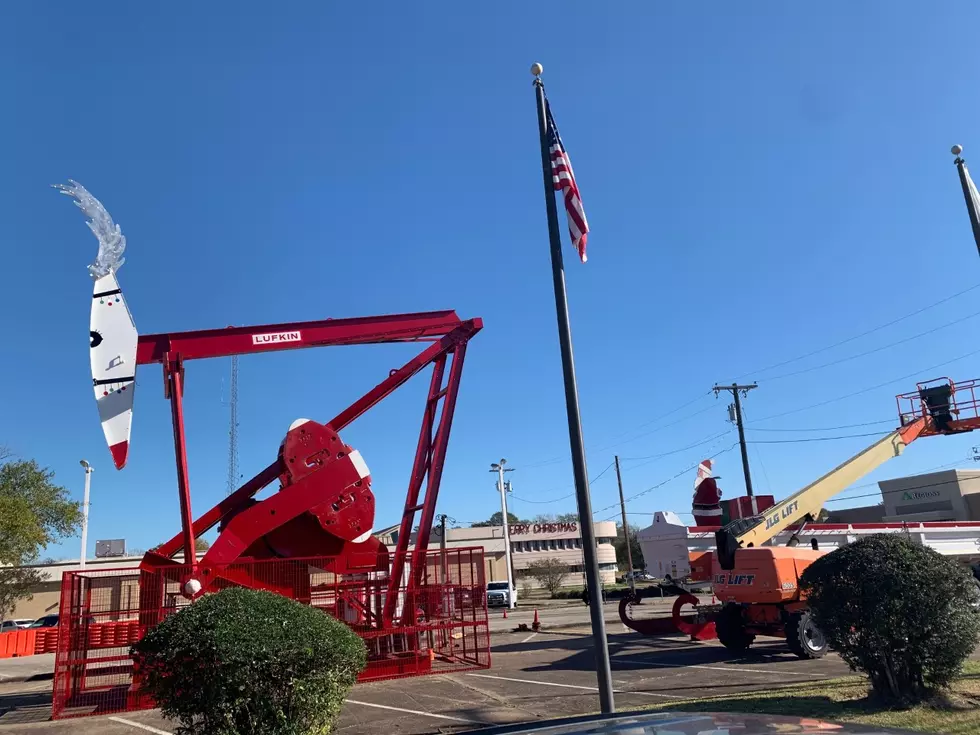 Win This Rudolph The Red Nose Pumping Unit Art Contest In Lufkin
Dan Patrick - TSM Lufkin
The call has been put out to all budding artists. There is a Rudolph The Red Nose Pumping Unit 2021 art contest for kids 5 - 12 years old.
The City Of Lufkin Parks and Recreation Department is giving kids the chance to draw our famous Lufkin Pumping Unit. The top 3 artworks from each of the two divisions will be selected as winners.
The first-place winner of the 5 -8-year-olds and 9 - 12-year-olds divisions will be recognized as the "Youth Grand Marshalls" of the City Of Lufkin Christmas Parade.
How To Win
They can use any medium to paint their version of Rudolph The Red Nose Pumping Unit.
Crayons
Watercolors
Ink
Colored Paper
Pastels
Paint
Rules
They are only allowing one entry per child. The Artwork must be no longer than a sheet of paper. Specifically, it should be 8 1/2 x 11 letter paper, so it can fit into an 8 1/2 x 11 flat frame.  Larger artwork will be automatically disqualified.
All the artwork will become the property of the Rudolph the Pumping Unit Contest and the City of Lufkin. Entries must be received no later than 5 pm on Wednesday, December 1st, 2021.
Rudolph Downtown 
Hard to believe that Rudolph The Red Nose Pumping Unit has been downtown in Lufkin now since 2019. Moving him to make room for the Texas Road House was a delicious decision.
It also brings more people to that area, and when you are downtown for Christmas events, Rudolph will be right there. They are about to start assembling Rudoph downtown very soon, so be on the lookout.
Downtown Lufkin Storm Damage
An unconfirmed tornado briefly ran though downtown Lufkin on Wednesday, October 27th, 2021. It knocked out power to Lufkin City Hall and many businesses in the area were affected.
Skyline Burrito Bowl Gets 2nd Location
Tavo Velazquez and his crew have started building a new restaurant out of an old car wash.
8 Reasons To Work For The Lufkin Fire Department
There are so many benefits to being a hero in your community.