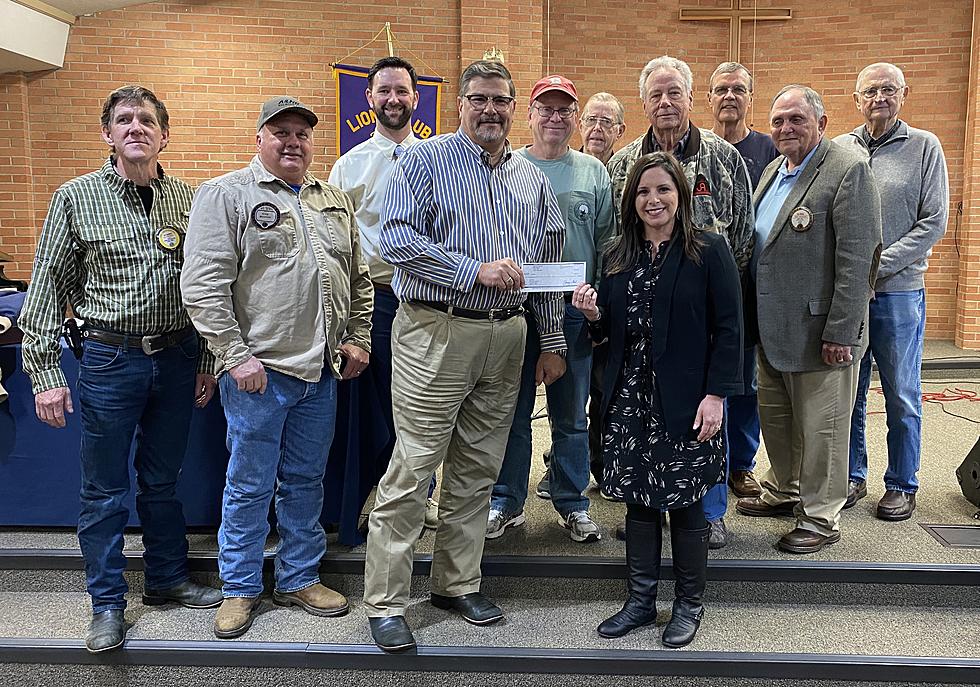 Z&OO Railroad in Lufkin Makes Donation to Kurth Primary
Contributed Photo/Lufkin ISD
It is such a wonderful blessing to have the Ellen Trout Zoo and Park.  Countless families have taken in the sights, sounds, and yes, even the smells that the hippos, giraffes, tigers, birds, and many other animals provide.
If you're going to the Ellen Trout Zoo, then you must make it a point to ride the Z&OO train.  I believe it still costs $2 for anyone over the age of 3. Kids 3 & under ride free. Did you know that you can make advanced reservations for special runs for groups during the week?  Get more details about hours, reservations, and much more here.
So...what happens to the money collected by Z&OO railroad?
The Z&OO Railroad began in 1970 and since that time the money made for the train rides has been funneled towards various children's causes.  That's thousands of dollars every year into the East Texas community.
Recently, the Z&OO Advisory Board of Directors presented a check to Kurth Primary Principal Dana Bickley at the Lufkin Host Lions Club weekly meeting. The funds donated will go toward new playground equipment at Kurth Primary in Lufkin.
"With this donation, we will have the funds necessary to make this playground project a reality. The students at Kurth Primary are the true beneficiaries of this generous donation, and we are grateful to the board of the Z&OO Railroad for all they do for children in our community," said Bickley.
Mrs. Bickley looks forward to having the project complete by the beginning of the next school year.
Teacher of the Day Nominations - Spring 2022
Here are some of the area teachers who have been nominated for the KICKS 105/Whataburger Teacher of the Day. At the end of each semester, one teacher is given a $1,000 classroom grant.