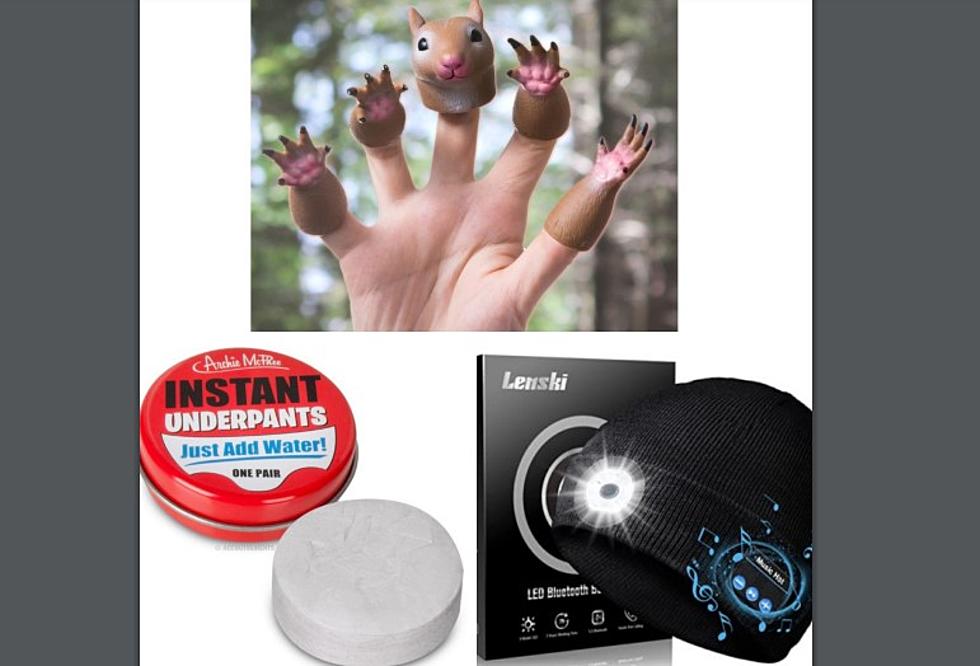 8 Crazy Gifts to Buy if you Win the $5,000 Amazon Shopping Spree
amazon
We've teamed up with Carrie Underwood, UMG Nashville and Pilgrim's - Nacogdoches for your shot to win a $5,000 Amazon Shopping Spree.  You can enter here right now, plus listen while you're at work for the daily code words at  8:20 am, 11:20 am, 1:20 pm and 4:20 pm.  Those code words are your tickets for getting extra entries into the drawing.
So, what would you do if you were given $5,000 to spend on Amazon?
You could definitely take care of all your Christmas shopping this year...at least, I would think $5,000 would do the trick.  If someone handed me $5,000 to spend on Amazon, I would probably make a number of purchases in electronics, like a new lap top and large screen TV.  Actually, with the number of power outages we experienced in the past 12 months, I think I would look to purchase a new generator.
Most anyone that has $5,000 to spend on Amazon will be practical with their choices.  You will most likely purchase items that you need.  However, you'll find much more than the practical on Amazon.  You will also find items that you never knew existed.  You'll also wonder why these same items exist in the first place.  But hey, you've got $5,000 to blow, so why not take a walk on the wild side.
I've taken the time to do some browsing on Amazon in a quest for some of the most unique and weird items that you can purchase.  Here we go, let's take a look at my top 8 head-scratching items that you can purchase on Amazon...and still have plenty of money left from that $5,000 that you just won from us.
Top 8 Amazon Head Scratchers
If you're thinking of purchasing any of these items, here are the links: