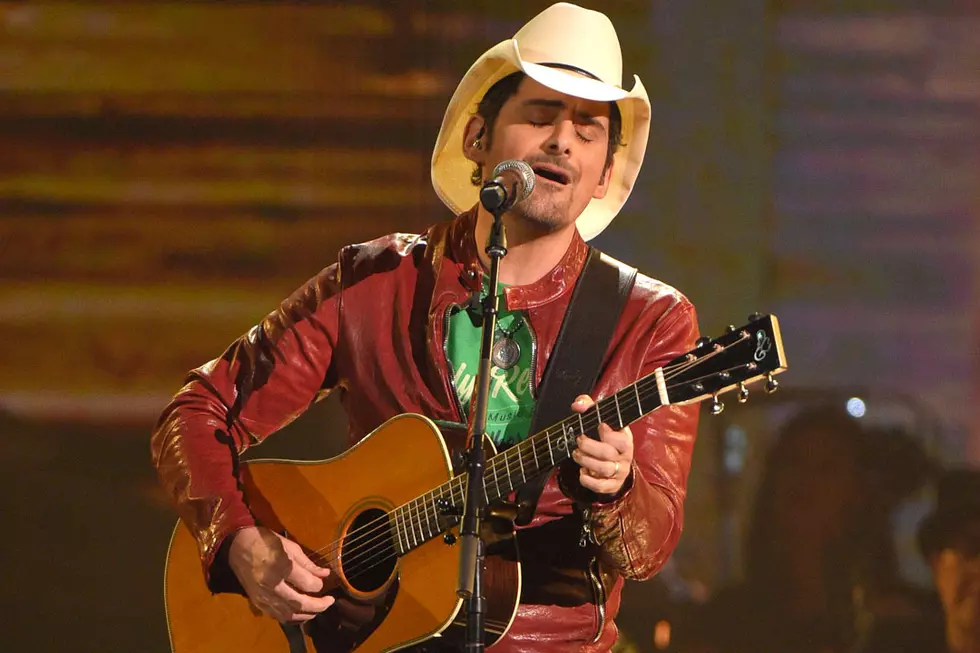 Brad Paisley Reveals Childhood Performance That Changed His Entire Life
Jason Kempin, Getty Images
Brad Paisley has been giving the gift of music to his fans around the world for 20 years. But there's a treasured memory from his childhood that helped set him on his path to music.
Paisley recalls a life-changing moment when he was eight years old visiting a local hospital in his hometown of Glen Dale, W.V. One of the patients was an elderly woman with limited speech who would only ever say "O.K." in response to anything that was said to her.
When Paisley started playing her favorite song, "You Are My Sunshine," something of a miracle occurred and she started to sing all of the lyrics along with him.
"She sings with me, every word — 'You make me happy when skies are gray' — sort of on pitch. And then she goes back to O.K. And that was it," Paisley tells the Tennessean about the experience. "Music became something that felt like it had the power to heal people. It had the power to brighten someone's day...It became completely clear to me in that moment."
Performing at hospitals and nursing homes became a regular activity for Paisley growing up, using music as his sense of purpose to give back. He still harbors this desire to help others, as evidenced by he and wife Kimberly Williams-Paisley's initiative in opening a free grocery store for families in need in Nashville.
"You want to find other opportunities to make someone's day. That was the moment that made me realize what I do can be very good for people if I use it the right way," the singer continues. "Music is the closest thing we have to real magic."
Country Music's All-Time Best Guitarists: