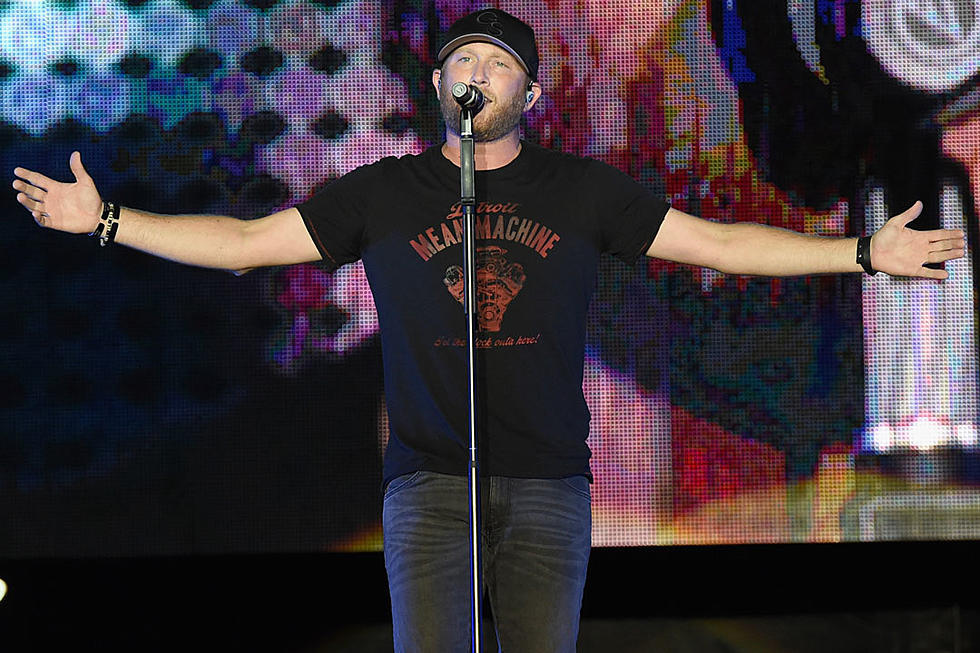 Cole Swindell Aims For a Deeper Message on 'All Of It'
Rick Diamond, Getty Images
When Cole Swindell approaches the music-making process, his frame of mind is simple: May the best song win. He fully embraces this approach on his upcoming album All of It. 
Racking up a catalog of hits based mainly on feel-good tracks, Swindell was ready to take on songs that have personal meaning behind them on the new album.
"I've lived a little longer now and been through things," he explains, speaking with Taste of Country and other media about the project. "I've learned that it's okay to have a song that isn't a party song or an uptempo song. Now that I have people's attention, I can release songs like 'You Should Be Here' and 'Break up in the End' and show people that there's a different side."
He'll reveal these different sides throughout the album. Though the official track list is under wraps, Swindell has offered little hints of how this album will be different. Like with the emotional "Dad's Old Number" and "The Ones Who Got Me Here," a humble ballad that tributes the people and experiences in his life that have contributed to his journey — whether it's the doubters who told him he'd never make it, or his friends that are more like brothers.
The humility in the lyrics also comes through in his voice, and as Swindell reflects on the multitude of success he's experienced in his career, he shares it with each person that's played an important role in his life.
"It's my favorite thing I've written since 'You Should be Here' because it's not just about one person, it's about everybody," he says of the track that is "so special" to him. "I think we're all going to be able to relate to it no matter what your profession is."
Though Swindell has earned seven consecutive No. 1 hits, he doesn't grapple with the pressure of trying to attain another one with the album's lead single "Break Up in the End." Instead, he's gravitating to songs that have a deeper message and reveals that the simplicity of the reflective song helped set the tone for the album. He worked with producer Michael Carter to experiment outside the box and rely more on storytelling than flashy production. The emotional intimacy expressed in the song brings the singer to a more grounded level, a position he feels comfortable being in.
"I'm at a point now where sometimes the message may be more important than the charts," Swindell acknowledges. "It isn't all about what's No. 1 anymore to me, it's, 'Let's release what we want to say,' and I felt like this is how I wanted to set the tone, let people know that I'm for real on this album.
"I think I've been given a voice and I can say what I want now whether it be fun or this song like 'Break Up in the End,'" he continues. "I'm thankful that I get to release songs that mean stuff to people."
All of It is available Aug. 17.
Cole Swindell Freaked When This Celeb Followed Him!: