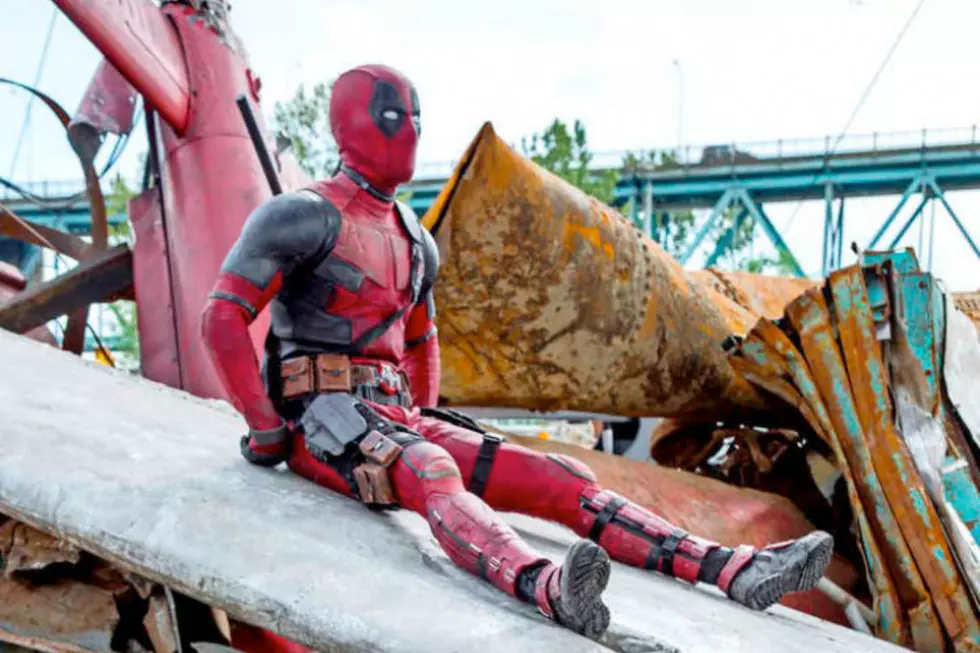 Production of 'Deadpool 2' Shut Down Following Stunt Person's Death
20th Century Fox / Empire
In the immediate aftermath of a tragic motorcycle stunt gone wrong that took the life of one stunt person, production has been shut down on Deadpool 2. Deadline reports that in light of the incident, shooting has stopped "with no indication yet when work on the sequel will resume."
They also note that numerous local Canadian law enforcement agencies are investigating the crash and the death. The driver has been identified as Joi "SJ" Harris, a professional racer who was working on her first film as a stunt performer. She was reportedly not wearing a helmet at the time she lost control of her bike turning a corner. The late stunt performer was doubling for Zazie Beetz, the actress playing the mutant Domino in the film.
Shortly after the accident, Deadpool 2 star Ryan Reynolds posted this statement to his Twitter account:
Director David Leitch released a statement as well:
I'm deeply saddened by the loss of one of our stunt performers today. No words can express how I and the rest of the Deadpool 2 crew feel about this tragedy. Our thoughts are with her family, friends and loved ones in this difficult time.
Deadpool 2 will likely resume shooting shortly. The investigation will figure out who, if anyone, is at fault. But as time passes and the film eventually comes out (it's due in theaters on June 1, 2018), we shouldn't forget Harris, who lost her life doing something for our entertainment. It's important to remember the danger stunt people face, and the sacrifices they make, on our behalf.