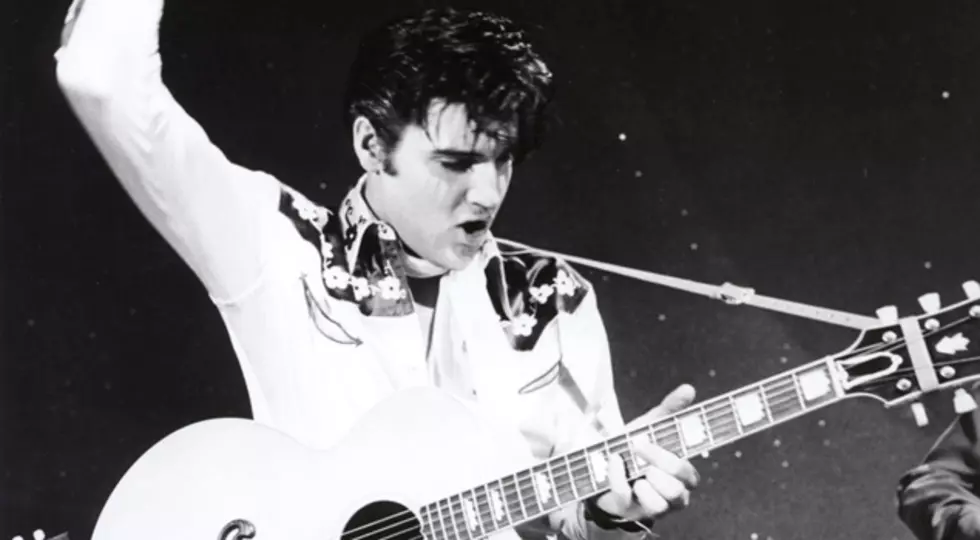 Elvis Presley: Remembering the Music Legend
Courtesy of Sony Legacy
Fans of Elvis Presley, well known as the king of rock 'n' roll — but also a member of the Country Music Hall of Fame — will celebrate what would have been his 83rd birthday this Monday (Jan. 8.)
Of course, Presley's been gone for nearly 40 years now, since his death in 1977. While he remains one of the most popular (and profitable) music icons in the world, the sheer, bracing excitement of his mid-'50s country-influenced rock records can easily be forgotten amidst the bloated images and sounds of his later years.
Elvis grew up loving country music, and his knowledge of that genre, blended with his passion for rock and rhythm and blues, led him to define and publicly embody (if not invent) the rockabilly style of music on early Sun Records singles including "That's All Right Mama" and "Good Rockin' Tonight."
He also pretty much established the vocabulary for acceptable rock star moves on a concert stage, much to the delight of his female fans and the displeasure of their parents.
Stars Who Died Before Their Time
It wasn't long before RCA Records swooped in and bought out his recording contract, helping Presley reach a huge and loyal world-wide following with classic songs such as "Heartbreak Hotel" and "Hound Dog." Over the coming decades, he became perhaps the most famous entertainer in the world.
As Elvis sought more and more mainstream success, his focus turned to movies and his records frequently became less raw, replacing the pure rock, soul and country influences with much lighter pop or adult contemporary sounds.
Still, Presley's love of country music would shine through, such as on his lovely 1972 cover of Willie Nelson's "Always on My Mind," and his heart clearly belonged to his home state of Tennessee.
It was there, specifically Memphis, where he built his mansion, Graceland, which to this day stands as a museum in his honor and reportedly receives more visitors than any other building this side of the White House.
(Of course, all of this eulogizing is assuming you believe the mass media when they tell you Elvis is dead.)
Hear Elvis Presley Perform "Your Cheatin' Heart" by Hank Williams, Sr.