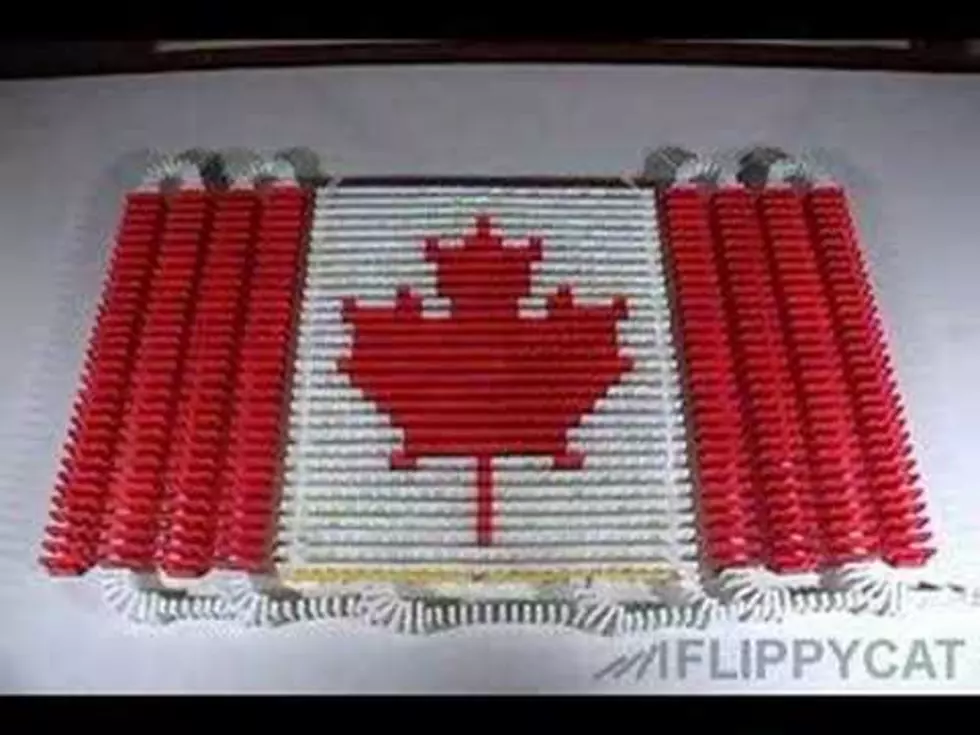 Happy Canada Day, Eh? [VIDEO]
YouTube
Today is Canada Day (or Canada's birthday as many people call it). It's a day where the second largest country received full independence from the United Kingdom.
In case you were wondering, Canadians celebrate the same way Americans celebrate the 4th of July - fireworks, food, drinks, festivals, parades, weekends at the lake, family get-togethers, etc.
In the video below, this Canadian cat decided to put together a dominoes puzzle, showcasing Canada's flag and choreographed to the Canadian National Anthem.
Also, here is a popular beer commercial that played on television for many years, which focuses on popular Canadian stereotypes.
To all the Canadians living in east Texas, Happy Canada Day! :)