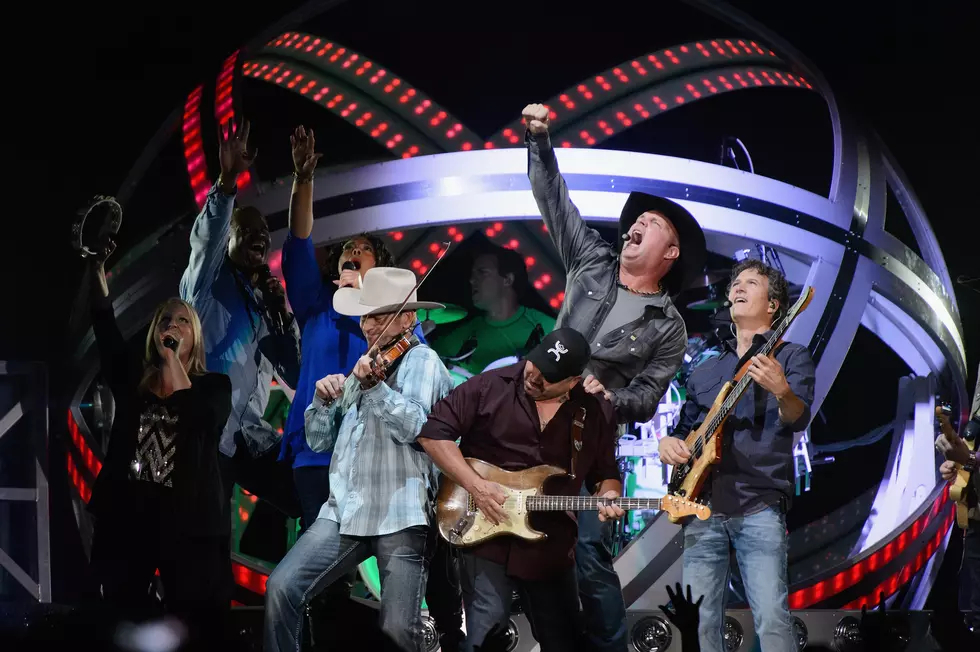 Here's How You Can Win Garth Brooks Tickets for His Houston Show
(Photo by Daniel Boczarski/Getty Images)
Garth Brooks will be wrapping up his 2022 North American Tour at NRG Stadium in Houston on Saturday, August 6.  Tickets will go on sale Friday, June 24 at 10 a.m.
There are only 3 ways to purchase tickets.  Visit www.ticketmaster.com/garthbrooks, call the Garth Brooks ticket line at 1-877-654-2784 or use the Ticketmaster app on your mobile device. Fans should go NOW to Ticketmaster.com/GarthBrooks and click on "On Sale Tips & Hints" to create an account or refresh their existing Ticketmaster account for a quicker purchasing experience. There will be an 8-ticket limit and all seats are reserved and priced at $98.95.
Would you like some free tickets to the show?
KICKS 105 will be giving away tickets before you can buy them.  Starting Friday, June 17, and continuing every weekday through Thursday, June 23, listen to KICKS 105 during the day for the Garth Brooks songs that will be played at 7:20, 9:20, 11:20,12:20, 2:20, and 5:20. Every correct title you enter will get you another entry into the daily drawing that will take place at 7:10 on the Merrell in the Morning Show from June 20 to June 24.
By the way, you don't have to be perfect on the spelling or the exact wording of the song titles.  As long as we can tell which song you're referring to, you'll get credit.
A lot of folks are wondering if this will be the last time Garth does a huge stadium tour, so don't miss out on your shot to see one of the most powerful and exhilarating live concert performances you have ever experienced.  It may be your last chance to do so.
Winners so far:
6/20 - Natasha Ferguson
6/21 - Sharon Ewings
10 Artists You Didn't Know Had Cut Garth Brooks Songs
Garth Brooks has written quite a few of his own hits, but a number of other artists have cut his songs, too ... and not just country singers.
See Inside Garth Brooks and Trisha Yearwood's Malibu Beach House:
Garth Brooks
and
Trisha Yearwood
's former beachside house in Malibu offered a gorgeous vacation paradise for the country music power couple to relax.
Brooks and Yearwood bought their 4-bedroom, 3.5-bathroom, 4,200-square-foot house in Malibu for slightly less than $5 million in June of 2008. The house itself is fairly modest, but very well-appointed, featuring an open floor plan.
The living room boasts a corner fireplace and multiple sets of French doors that open to the backyard. The kitchen includes marble countertops, while skylights offer plenty of natural California sunlight. The den features floor-to-ceiling bookshelves on either side of a fireplace of white brick.
The backyard is spectacular, featuring a loggia, an outdoor fireplace, a half-court basketball court and elaborate landscaping. The house provides direct access to the world-famous Malibu beach via a set of steps.
The couple sold the house in Malibu in late 2016 for $7 million.