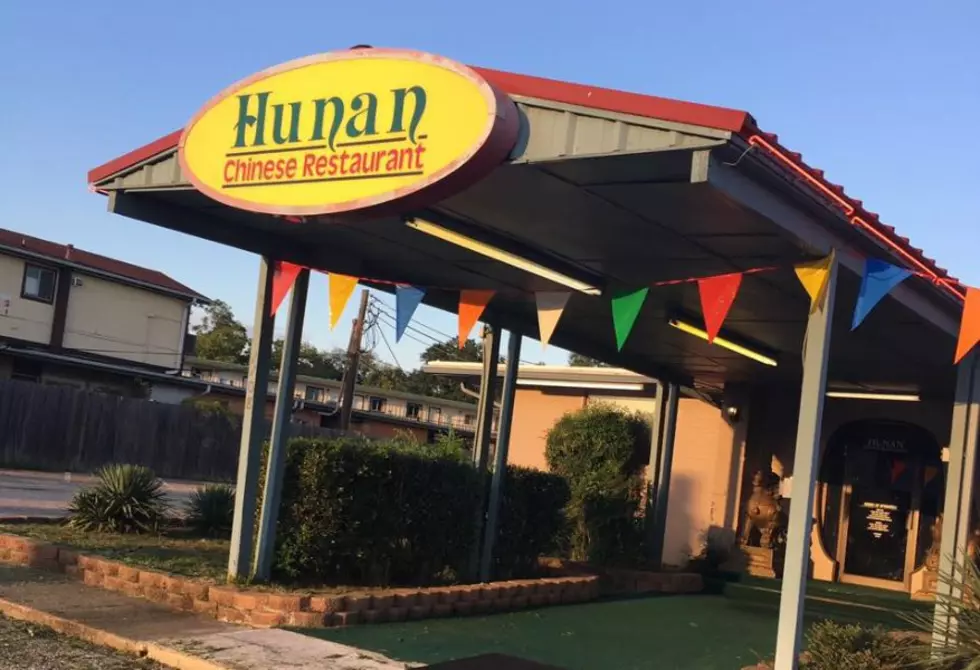 Hunan's Chinese Restaurant Closed Until December In Lufkin, Texas
Hunans Chinese via Facebook
If you are a regular at Hunan Chinese Restaurant in Lufkin, today is the last day to get your fix at the buffet. They are closing down after today, July 1st, 2022 until December 1st, 2022.
They will be open today until 3 pm and after that, it's closed until you start hearing Christmas carols. So get by and have some orange chicken before it's sold out.
How will everyone survive without their Hunan's? They are at 1108 North Timberland Drive and have been for a very long time.
Why Is Hunans Chinese Restaurant In Lufkin Closed?
According to a post on the Hunan Chinese Restaurant Facebook page, they don't have enough cooks to remain open. This is another example of a shortage of workers affecting our everyday lives.
The owners will be out of town to take care of his mother and they are also having a baby. Since they will not be there personally cooking and keeping things going, they are going to have to close.
It is hard when we lose a favorite Lufkin restaurant even when we have so many. I would go to Hunan at least once a month.
Where To Eat Now That Hunan Chinese Is Closed For 5 Months?
There are people that really take sides in restaurant loyalties, but you have to eat so what do you do? The obvious choice is to take a 5 month's break from eating out.
Just kidding, no one is going to do that ever in Lufkin. Since Chen's is on Timberland, you could just turn around and head back into town.
The Seven Wonders Of Lufkin
Do these all meet the criteria of a wonder of Lufkin? Decide for yourself.
New Lufkin Taco Bell Inside And Out
The new Taco Bell opened up on Timberland Drive in Lufkin and we ran inside for some burritos so come along.
Get Up To Speed With Dating In Lufkin and Nacogdoches, Texas
People are speed dating right here in Deep East Texas with Loveocity Speed Dating.