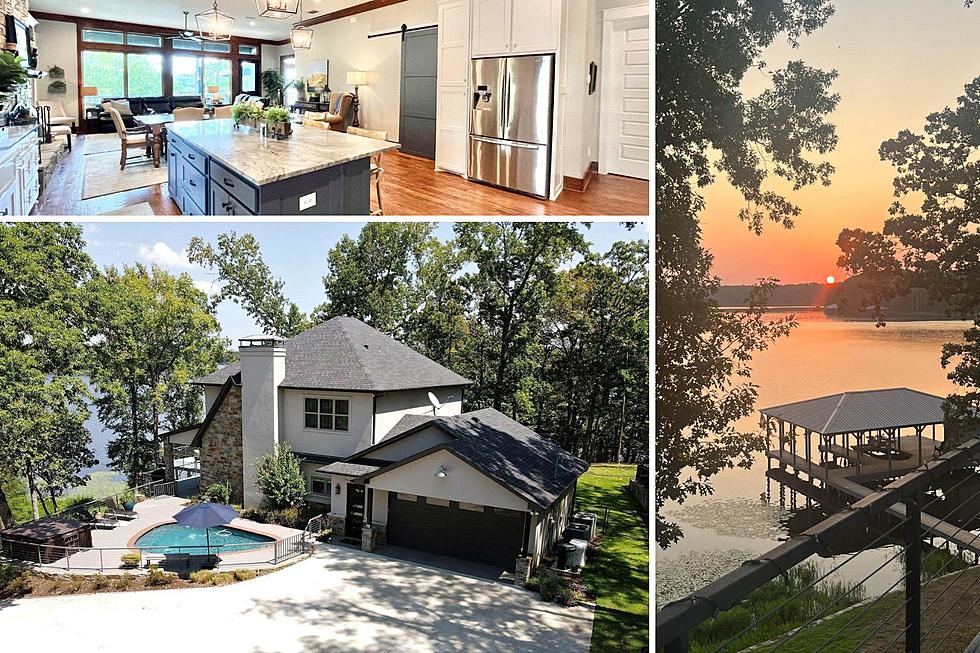 This Amazing Tyler, Texas Home Gives You a Pool, Hot Tub, and Gorgeous Lake Views
Photos Courtesy of Rheagan Glover via realtor.com
If you enjoy spending as much time in the water as possible, I think I have found the perfect home and property in Tyler, Texas for you. Living in East Texas is an absolute pleasure but coming home to a property like this would be a dream come true. The address for this incredible place is 14763 Big Oak Bay Road in Tyler, TX 75707. After I tell you more about everything this property has to offer and you see the pictures below, I'm sure you're going to love it.  
The home itself is stunning with 3 bedrooms, 2 and ½ bathrooms, a total of 3,049 square feet on 3.16 acres of land. The home is still fairly new having been built in 2017, and as you will see in the photos its clear that the previous owners did a great job of taking care of this place. And if you enjoy inviting friends and family over there is plenty of space as the garage can handle 5 vehicles. 
So Many Extras Included in This Tyler Property
Beyond being located on Lake Tyler which you will love, this home gives you privacy with a gated entrance. You will also love to hear that there is a Generac installed because we all know that the weather in East Texas can be unpredictable at times.  
Let's Talk About the Water
Yes, Lake Tyler is in your backyard giving you a perfect view for your morning coffee. But there is also a pool and hot tub located in the front so if you feel like a morning dip in the pool, you always have that option. 
Tyler, Texas Home With a Pool and Hot Tub on Lake Tyler
If you love spending time in the water or watching the waves pass by, you're going to love this property on Lake Tyler.
17 of the Very Best Places for Homestyle Comfort Food Around Tyler
Some days, we just want to go somewhere that serves freshly-made, homestyle comfort food. Ya know, the kind of food that seems to feed our hearts and souls, too.