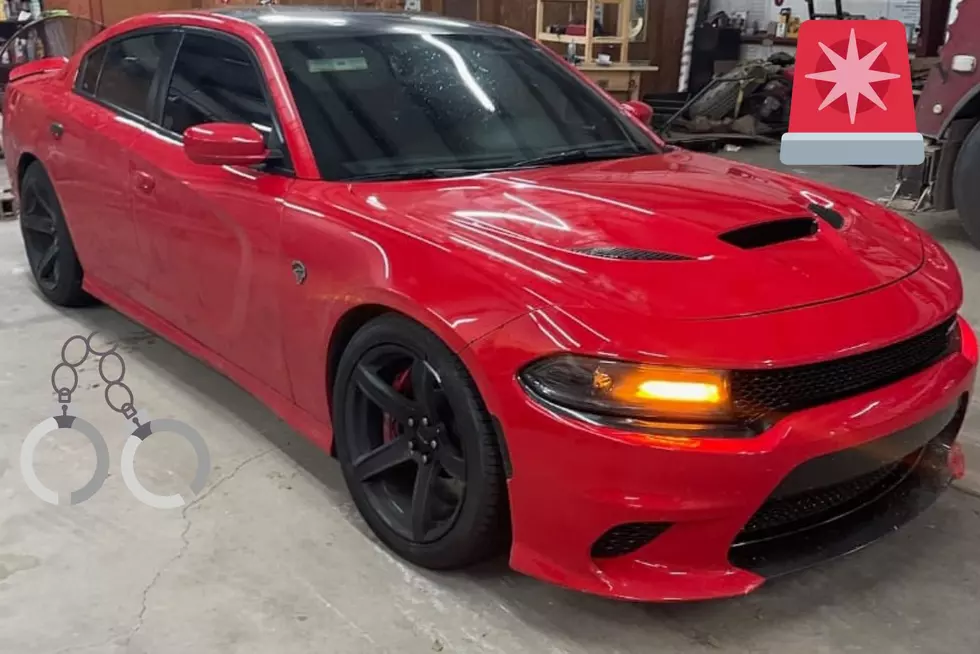 Lengthy Dodge Hellcat Pursuit Ends With Lufkin, Texas Manhunt
facebook/canva/ACSO
On Wednesday, January 18, 2023 a Red Dodge Charger Hellcat raced through Lufkin. Officers who were engaged in the pursuit lost sight of the supercharged vehicle near the city limits of Lufkin.
Many citizens reported seeing the Hellcat going through Lufkin. It is hard to miss a TorRed Hellcat barreling down city streets.
Multiple local police agencies were involved in the pursuit. The Corrigan Police Department, Diboll Police Department, Lufkin Police Department, the Angelina County Sheriff's Office, and the Texas Department Of Public Safety joined the chase at different times.
Suspect Vehicle Located At The Family Crisis Center In Lufkin
According to the Angelina County Sheriff's Office, after losing sight of the high-powered sportscar, officers and deputies located the vehicle at the Family Crisis Center. The location is relatively secluded and somewhat secretive.
The residents there have already been through so much that it's just sadly ironic the criminals would end up in the parking lot. After a brief manhunt, two suspects were located in the woods nearby.
They were identified as Dandre Theus, 25 and Demarcus Clements, 32 both from Shreveport. Evidence at the scene led deputies to believe that they were involved in a multi-state car theft ring.
Potential Multi-State Car Theft Ring Thwarted In Lufkin, Texas
The allure of quick cash from stealing these types of high-horsepower vehicles is a tale as old as muscle cars themselves. The recovered Dodge Charger Hellcat was stolen from Tennessee.
The suspects are currently being held in the Angelina County Jail on charges of theft of property $30,000<$150,000, and evading with a vehicle. Both are third-degree felonies. Further charges are pending the active investigation.
See This DPS Dodge Challenger Hellcat Redeye In Houston, Texas
In an effort to cut down on reckless driving this 1080hp monster is patroling the streets of Harris County.
Thunderstruck: The New Ford F-150 Lightning At Lufkin Ford
We caught lightning in a bottle and got up close and personal with this truck that hits all the marks.