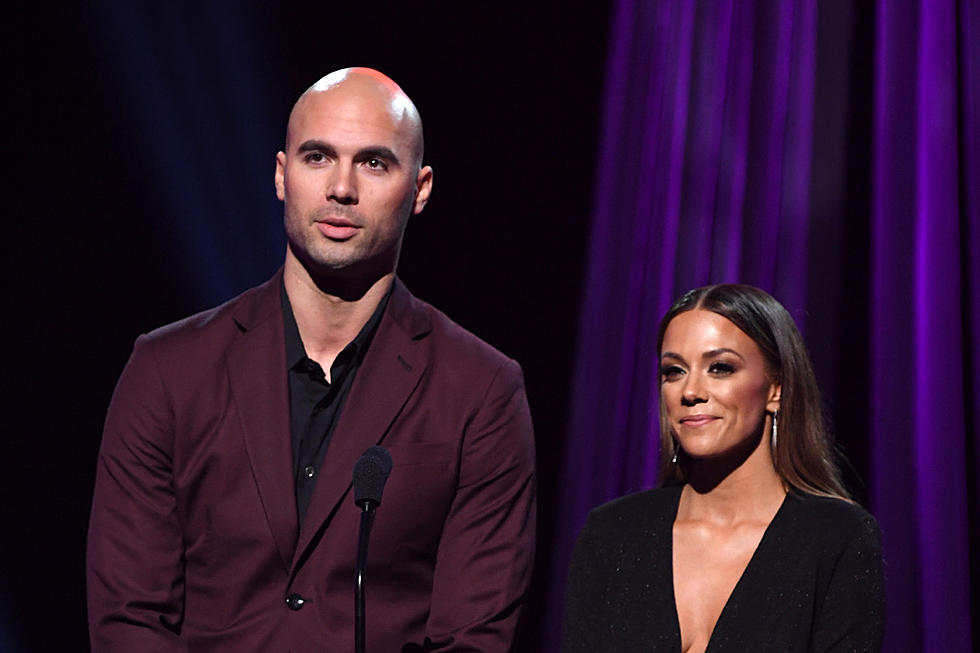 Jana Kramer Says a Bot Sent the Topless Photo She Found on Husband's Phone
Kevin Winter, Getty Images
Jana Kramer believes that an automated bot sent the topless photo she recently found had been deleted from her husband's phone, not an actual woman.
The actress and country singer and her husband, former NFL player Mike Caussin, discussed the incident on a recent episode of their award-winning podcast, Whine Down With Jana Kramer and Mike Caussin. Kramer revealed she went through Caussin's Apple Watch and discovered a topless picture of a woman that he had deleted from his phone without mentioning it to her. Caussin claimed he received the picture at random and handled the situation incorrectly, instead of letting her know as they had agreed to previously.
The couple have been working hard to get their marriage back on track since Caussin's admitted infidelity drove them to separate in 2016, and the incident was a setback for them.
"I see it and I know the right thing to do is to go get Jana, pull her aside and say, 'Hey. I just received this. I don't know what the hell it is but I just need you to know,'" he reflects, adding, "I was terrified to do so."
Jana Kramer + 17 Country Stars You Forgot Dated Celebrities: 
Kramer was upset and angry when she saw the picture, to the point where she texted and then called the number associated with the photo to confront the woman who had sent it. In a follow-up interview with Billy Bush on Extra on Tuesday (Oct. 8), People reports, she says she believes Caussin when he says he received the picture at random, "because I know it was not an actual person. It was a bot, but I still do not believe he was going to tell me about it."
Kramer explains that she knew it was a bot because she received canned responses about coming over when she texted.
Caussin says the incident has him rattled to the point where he could not sleep the night before the interview, "because I'm tired of feeling like the bad guy and it is because of my shame."
Caussin admitted to a relapse in March of 2019, sharing that he was one year sober from sex addiction after another incident. Kramer says she understands why Caussin would simply delete the photo and not inform her, but it's still a point of contention.
"I totally get why he would delete it and not tell me. I get that thought process 100%," she states. "It's just that the toll that the trauma takes… I don't know how much I've got left of that to cry out anymore."
Yikes! Miranda Lambert Crashed Her Off-Road SUV!