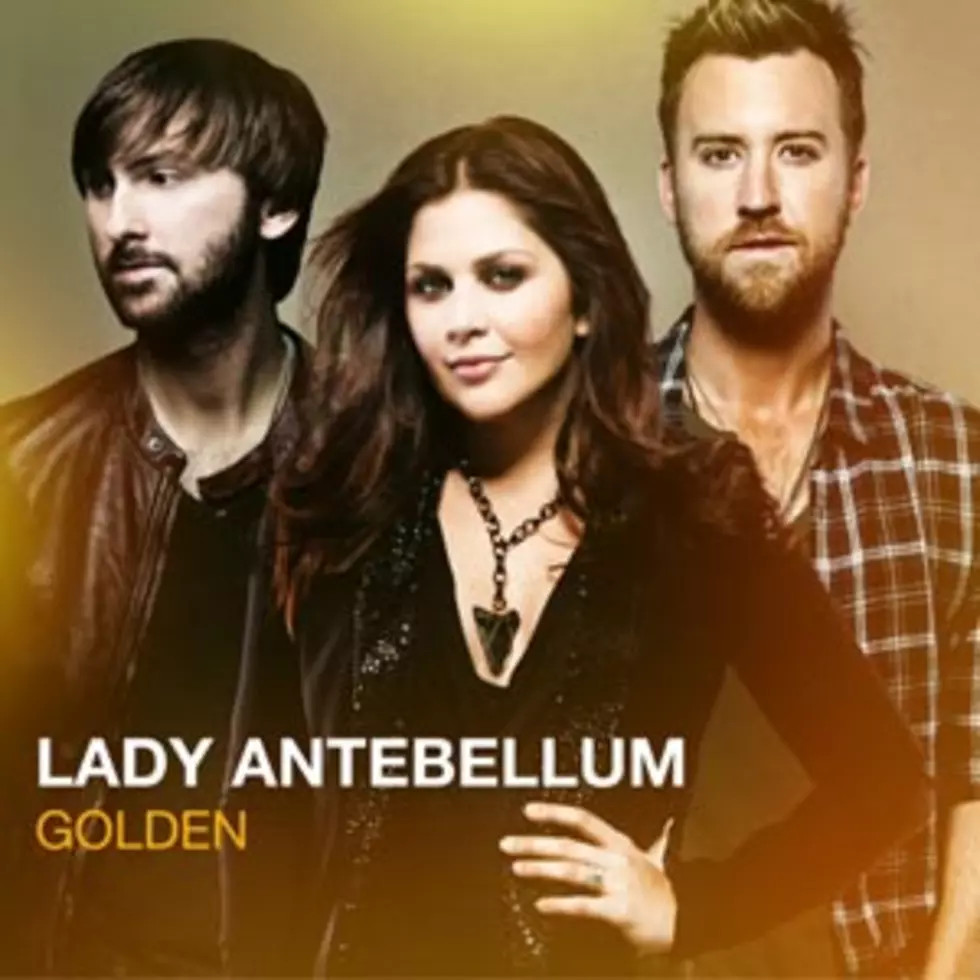 Lady Antebellum Reveal New Details, Track Listing for 'Golden'
Capitol Nashville
Lady Antebellum is going for the gold with their highly-anticipated fourth studio album, embracing change and risk while staying true to their perfectly harmonized sound. They've revealed even more details on 'Golden,' including the track listing and what fans can expect from their new record. 
"We embraced risk," frontwoman Hillary Scott explains of the forthcoming album. "When you are pushing yourself to not go back to the same well, you're gonna come up with something different, or you'll find songs that are different. And that's what happened on this album." Lady A's hot single 'Downtown' is a prime example of the band's new direction, and fans are gobbling up the funky new sound.
Much of 'Golden' was inspired during the trio's We Own the Night Tour, as the long miles and hours on the road gave way to new songs as they hopped from city to city. "We were just kind of in that live show mindset for this album," Dave Haywood shares. "We had that perspective of being on a tour and having seen what translates in an arena. We have a better idea what kind of songs are so relatable where it shakes everybody like, 'Oh, my God, I've totally been there.'"
Charles Kelley adds, "Every band I love that's been here for a long time has reinvented itself in some way. There's a balance to it. I get a little annoyed when people reinvent themselves too much because there's a reason people fell in love with you in the first place, but I think it's important not to regurgitate the same stuff over and over again."
The band has a cleaner sound on 'Golden,' with fewer instruments in the mix, and the vocals will be spot on and stronger than ever. Since the trio willingly took risks and pushed themselves to ensure the album was 'Nothin' Like the First Time,' it sounds like the record will be better than ever, showing leaps of growth Lady A has taken since their inception in 2006.
Fans will be able to hold this golden record in their hands on May 7, and we can't wait to hear what this influential group has to offer. They'll bring their new tracks onstage at the Taste of Country Music Festival this June.
Lady Antebellum's 'Golden' Track Listing:
1. 'Get to Me'
2. 'Goodbye Town'
3. 'Nothin' Like the First Time'
4. 'Downtown'
5. 'Better Off Now (That You're Gone)'
6. 'It Ain't Pretty'
7. 'Can't Stand the Rain'
8. 'Golden'
9. 'Long Teenage Goodbye'
10. 'All for Love'
11. 'Better Man'
12. 'Generation Away'