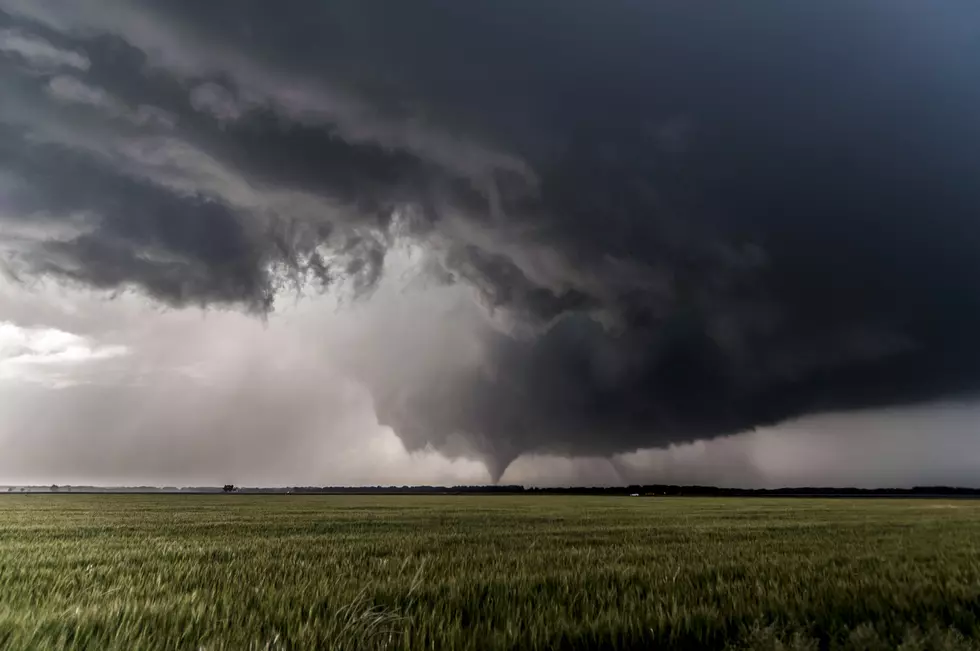 Large Hail, Tornados Possible in Lufkin and Nacogdoches on Monday
Graham Moore
Spring officially arrives on Sunday, March 20, but, I think we're close enough to go ahead and say that it's springtime in East Texas.  We may get another cold snap or two, but we're beginning to see more green which means we'll soon be seeing a lot of yellow (pollen).
Springtime Means Severe Weather
Another unwelcome arrival for this time of year is the higher incidence of severe weather.  Right on cue, an outbreak of strong to severe storms could be making a visit to portions of Deep East Texas Monday afternoon and evening.
The Storm Prediction Center in Norman, Oklahoma has put a bulls-eye on northeast Texas and most of the Pineywoods as the area that has the highest probability of severe storms.
A cold front will be approaching from our west today (Monday) and that system will be the catalyst for strong to severe storms.  The biggest threats from these storms will be large hail (up to golf-ball size), damaging winds over 60 mph, and a few tornadoes cannot be ruled out.
When Will the Severe Weather Get Here?
Here is how this severe weather threat is expected to play out throughout the day and night.  There is a slight chance of a few showers popping up across Deep East Texas throughout the mid-morning to mid-afternoon hours today.  The chance of a shower or thunderstorm will increase to around 50% by late Monday afternoon.
The strongest storms are expected to happen in the Pineywoods between 7 a.m. and 4 p.m.  Right now, it looks like the time between 10 p.m. and midnight will bring the highest incidence of severe weather in east and northeast Texas.
Be Prepared
If severe weather happens where you live, have a plan already in place.  Strong, damaging winds could cause scattered power outages.  If you have a generator, make sure it's gassed up and ready to go.  Large hail could cause damage to vehicles.  If you have a carport, garage, or other covering, make sure your vehicles are protected.  If a tornado warning is issued, make sure your family knows the best place to shelter.
Be sure to download our free KICKS 105 App and activate weather notifications.  We will send breaking weather alerts straight to your smartphone.
[PHOTOS] Stunning! Look at This Enormous Palace of Luxury Here in Texas
Almost everything is breathtaking. From the marble staircase, sparkling pool, and windows for days, stunning. There's just one thing that doesn't make sense...