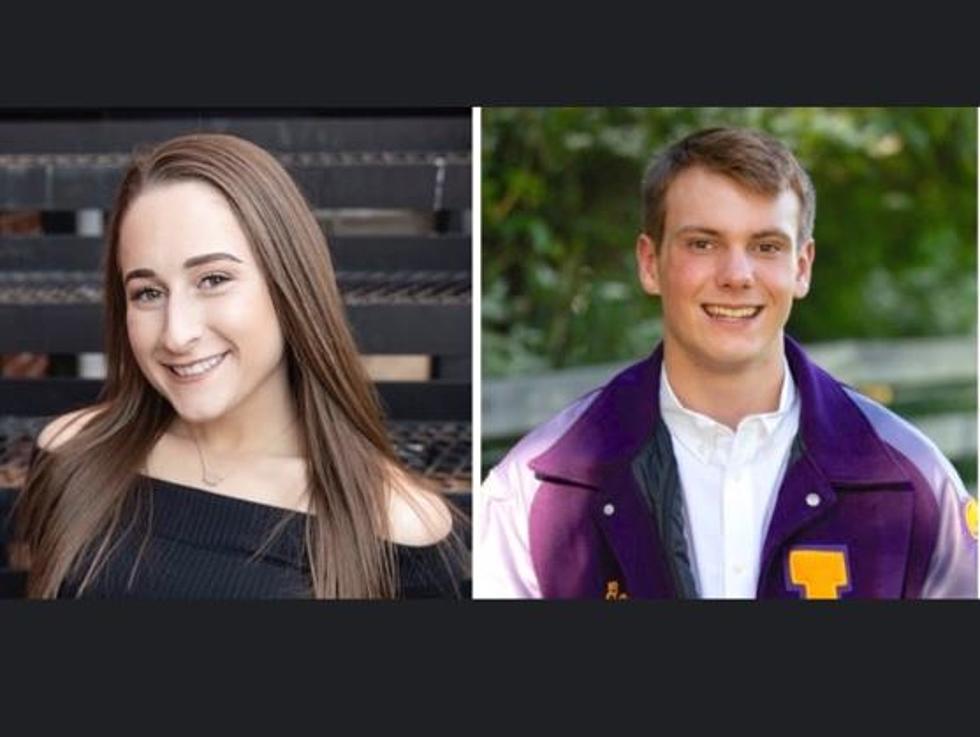 Lufkin ISD Announces Class of 2020 Valedictorian, Salutatorian
Contributed Photo/LISD
12+ years of poring through lessons and countless hours of studying were rewarded today as Lufkin ISD announced that Logan Armstrong is the Class of 2020 Valedictorian, while Garin Ashby was named Lufkin High School Salutatorian.  Lufkin ISD Administration officials acting under the guidelines of social distancing, informed both Armstrong and Ashby and their families of the honors by way of Zoom calls.
Logan Armstrong plans to receive a degree in Biology at Texas A&M University and then pursue a career in the healthcare field. In high school, she participated in LHS Varsity Cheer, LHS Varsity Tennis, Extreme Cheer, "Top American Cheerleader", National Honor Society, Fellow Christian Athletes and was a Student Council Officer.
Garin Ashby will be attending the University of Texas in Austin to pursue a degree in Electrical and Computer Engineering. At Lufkin HiSchool, he was the Lufkin FFA (President, Vice-President, Sentinel), LHS Student Council (President, Secretary), LHS Swim Team Manager, LHS Baseball Team Manager, Angelina County 4H Horse Club (President, Treasurer, Sergeant-at-Arms, Parliamentarian), Angelina County 4H County President, Ignite Mentor, LHS Band member, KYSSED Club member, National Honor Society (President).
Armstrong and Ashby will have their speeches videoed during the week of May 18 in the Tom Jack Lucas auditorium in front of their family members. The speeches will be added to the compiled graduation video that will be available on the school's website and a copy given to each graduate.
Enter your number to get our free mobile app