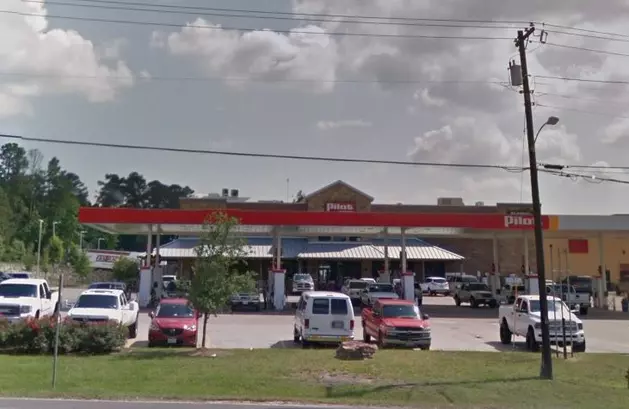 Lufkin Police Looking for Suspect Who Hit Man in Parking Lot
Google Maps
According to a press release, the Lufkin Police Department is asking the public's help to identify a suspect who hit a truck driver in the Pilot parking lot and fled the scene early this morning.
The truck driver, Michael Lynn Culbertson, 49, of Hartford, Kentucky, had just gotten food inside the store at 1920 East Denman Ave. and was walking back to his rig when he was hit by the car at 1:30 a.m. Witnesses described the vehicle as a dark-colored, possibly black or maroon, Cadillac or similar make sedan but were unsure of the year model.
They said the vehicle was traveling at an unsafe parking lot speed and did not hesitate before leaving the scene. The vehicle, which had been traveling outbound on Denman Avenue, appeared to be using the parking lot as cut through and took a left on Ponderosa.
"The investigator believes the person may live in the Fuller Springs area due to their direction of travel," Lufkin Police spokeswoman Jessica Pebsworth said. "We urge residents to keep an out eye out for a vehicle matching or even similar to this description. Unless the driver is moved by their conscience to come forward, information from the public will be key in solving this crime."
Culbertson was taken to a local hospital and then transferred to Memorial Hermann in Houston. The extent of his injuries were still being evaluated as of 9:30 a.m. Monday.
Anyone with information can call the Department's non-emergency number at 936-633-0356 or Crime Stoppers at 936-639-TIPS if they wish to remain anonymous The incident remains under investigation.