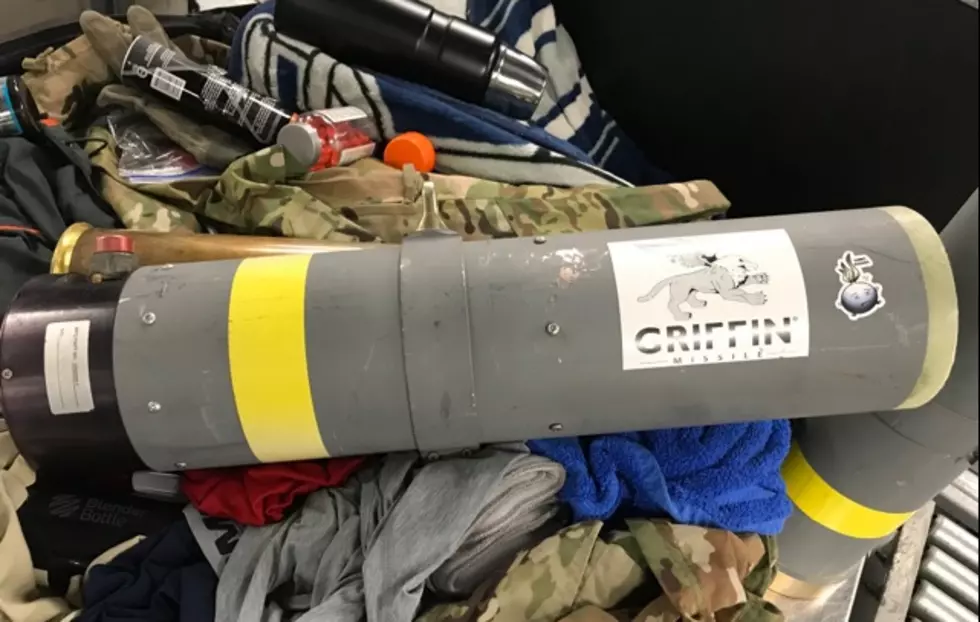 Military Man from Jacksonville caught Bringing Home Missile Launcher
TSAmedia_LisaF via Twitter
An East Texas military man, from Jacksonville, was caught bringing home a part of a missile launcher at the Baltimore/Washington International Thurgood Marshall Airport according to KLTV.
Transportation Security Administration officials found the device in the unidentified man's checked baggage. He was questioned by airport police then allowed to board his flight home. The device was handed over to the local fire marshall for disposal.
TSA officials deemed the device as "not a live device". The "device" is more like spent tubing which could never be fired again.
I did not serve in the military but I would assume that if you wanted to keep something like this, there are proper channels to go through to get something like this home to keep. And wouldn't customs agents have run across this as well? They would have had to give some kind of clearance for this. Just a couple of questions that popped in my head when reading this story.
No matter, welcome home sir and thank you for your service.