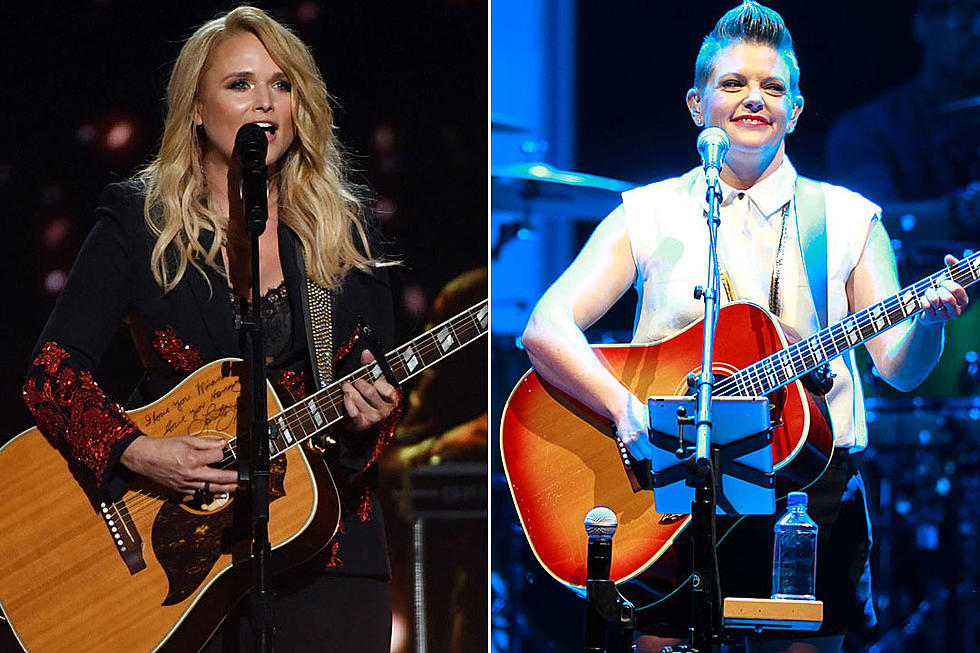 Miranda Lambert Wants to Be the Dixie Chicks of This Generation
Ethan Miller / Jeff Vinnick, Getty Images
Miranda Lambert carved a fiery path in country music from first introduction in 2005, but she has a specific vision for how she wants to be remembered.
As one of the most celebrated artists in country music history, Lambert earned the respect of critics and fans with her honest songwriting and fearless persona. In an interview with Hits Daily Double, she admits she looks to the Dixie Chicks as a model of the musical impression she hopes to make.
"I want to be the Dixie Chicks for this next generation," Lambert says. "To put it simply, I want to write and make music that moves people, to give them freedom to be who they are. I want to kick those doors open."
The "Tin Man" singer is already living this mantra. She continually speaks up about unfair treatment of women in the genre and repeatedly uses awards show podiums as a soapbox and place to commend other women. Her 2016 album The Weight of These Wings is an audio diary of her post-divorce life, and it won her the Album of the Year award at the 2017 ACM Awards.
She's not done yet. Lambert says the drive to write songs is always present: "Until I don't have a turn anymore, I want to write and find great songs," she explains. "It's always there, the pressure. I don't take it lightly — I take it seriously. Maybe too seriously. But I do the work, and I am always going to do the work."
These Country Ladies Are Blazing Trails: