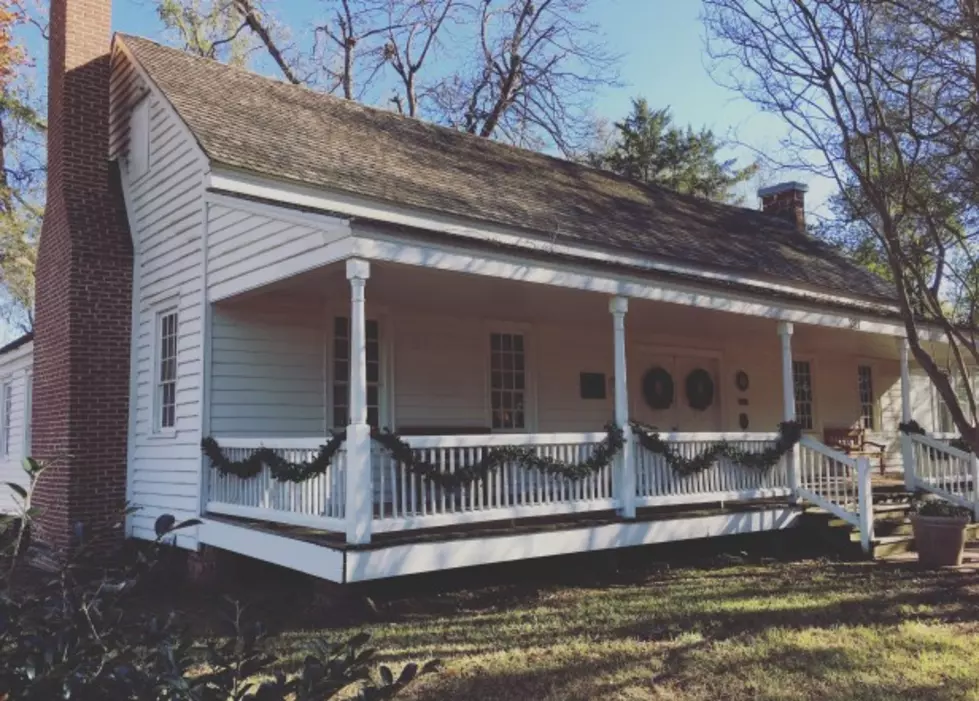 Nacogdoches Gears Up for Christmas Fun and a Trip Back in Time
Contributed Photo
Nacogdoches is a wonderful place to visit during the Christmas season. There are literally over a million lights sparkling throughout the brick streets of the downtown area, plus with Nacogdoches being the Oldest Town in Texas, there is so much history to absorb and process.
This Saturday, December 3, one of the largest Christmas parades in East Texas will happen in downtown Nacogdoches.  The Nine Flags Lighted Christmas Parade starts at 6:30 p.m. There will be a number of holiday-themed events in the area leading up to this event.
If you're a lover of history, the City of Nacogdoches Historic Sites Division invites you to the Sterne-Hoya House for the opening of A Very Victorian Christmas Holiday Exhibit, Saturday, December 3rd between 10 am and 4 pm.
The exhibit takes visitors back to the holiday celebrations during the Victorian era when the Von der Hoya family owned the home. Visitors will be treated to the decorations and traditions that might have been seen and heard at a Nacogdoches party during this time period.
The Hoya parlor will be decorated for the Holiday Season in a true Victorian fashion with winter evergreens such as holly, ivy and mistletoe adorning the walls. Saturday will be a come-and-go event where guests will enjoy guided tours, light refreshments on the front porch and a Holiday craft for children.
A Very Victorian Christmas exhibit will run through the holiday season and can be viewed during regular hours, Wednesday - Saturday 10 am to 4 pm. The exhibit opening and tours are free, but donations are welcome. For more information, visit nactx.us/historicsites or call 936-560-4441.
Holly Jolly! Inside Texas's Largest Christmas Decoration Store
Decorator's Warehouse has just about EVERY Christmas holiday decoration you could possibly need and its located in the DFW Metroplex.
You Could Find the Perfect Look for a Whataburger Fan this Christmas
The Whatastore is full of clothes, collectables and even Christmas attire that any fan would love.