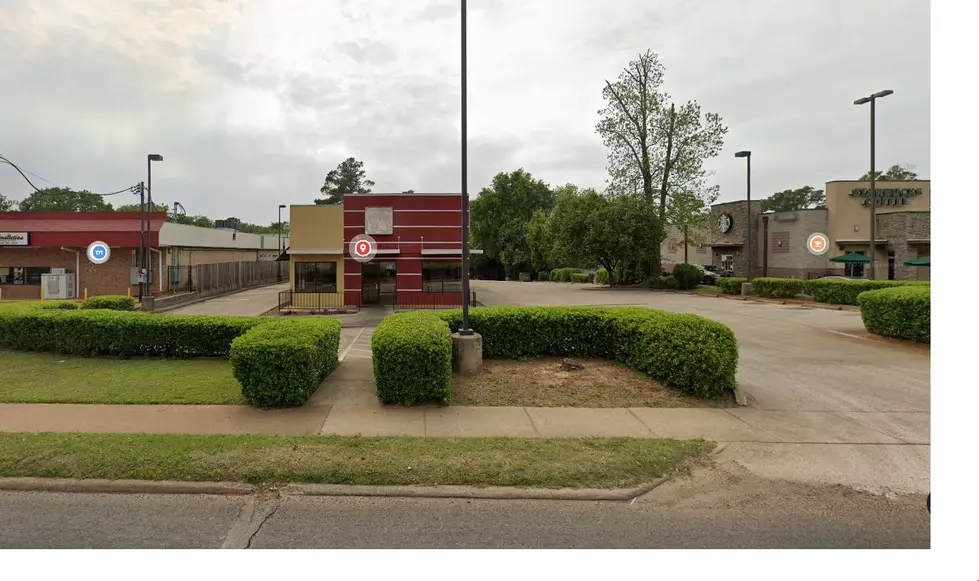 New Restaurant – McAlister's Deli Coming To Nacogdoches, Texas
via Google Maps
Lufkin got a McAlister's Deli back in 2019 and now it's time that Nacogdoches had one as well. The physical address will be 2015 North Street in  Nacogdoches, TX 75965.
The Saxton Group has made the announcement that they will be adding the restaurant to that location. It was the former Jack In the Box location on North Street next to Starbucks right across from the SFA campus.
Jack In The Box had moved on from the location in recent years leaving this piece of prime real estate just sitting waiting for a new owner. McAlister's Deli has 96 locations in Texas, and they just keep growing.
McAlister's Deli Coming To Old Jack In The Box Location In Nacogdoches
It's no HEB, but the residents of Nacogdoches seem to be pretty stoked that they won't have to drive to Lufkin to get at that famous McAlister's Deli tea. The other closest McAlister's Deli to Nacogdoches is in Tyler at 4325 Old Bullard Rd if you want a sneak peek without going south.
McAlisters has been very active in the Lufkin community and I can't wait to see what they can accomplish in the oldest town in Texas.
McAlisters has some great signature dishes for you to try. Their chicken salad, southwest chicken sandwiches, and their Texas-sized spuds are all something to look forward to.
When Is The McAlisters Deli Opening Up In Nacogdoches? 
There is still no word on a grand opening date, as I think we have found this information fairly early in the process. If you know something I don't, you can always send tips directly from our app. 
A New Location For Taco Bell In Lufkin
Take a look at the progress this week at the new location of Taco Bell In Lufkin.
AutoZone In Lufkin Torn Down
After an 18 wheeler ran through the building on November 24th, 2022 the front part of the building was finally torn down today.
Gorgeous Retreat On Lake Nacogdoches
A stunning custom pool and every amenity awaits inside and out.