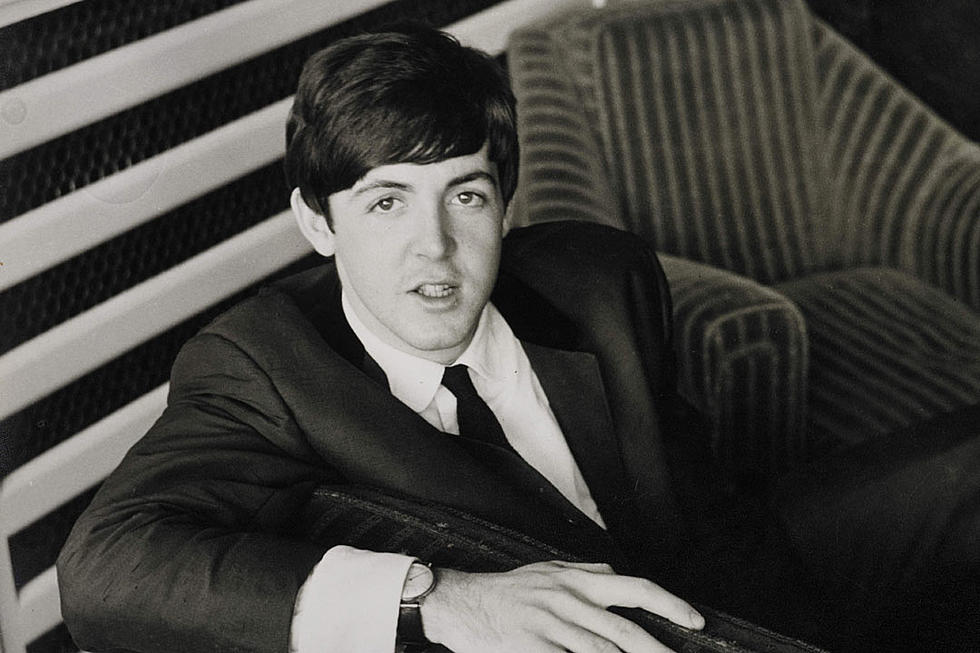 Paul McCartney Joins the Cast of 'Pirates of the Caribbean 5'
Getty Images
After filming has already wrapped, Pirates of the Caribbean 5 (subtitled Dead Men Tell No Tales) has gone back into production to film one big and crucial scene with a new star, Paul McCartney. Yes, THAT Paul McCartney.
*Checks calendar to make sure it's not April 1st*
Deadline is reporting that Disney and Pirates directors Joachim Ronning and Espen Sandberg are quietly (not so quietly any more) filming an additional scene for the upcoming sequel that is being centered around an appearance from the Beatle. The scene is described as not being part of reshoots, because McCartney's role was always planned and the late shooting was because of the singer's busy schedule.
What role he plays in the film remains to be seen, but if classic rockers appearing in a Pirates of the Caribbean movie is any indication (see: Keith Richards, who played Jack Sparrow's father in On Stranger Tides), he'll play a fellow pirate to Jack Sparrow and possibly even a relative. McCartney joins a cast that includes Johnny Depp, Geoffrey Rush, Javier Bardem, Brenton Thwaites, Kaya Scodelario and Orlando Bloom.
Despite being one of The Beatles, McCartney doesn't have much experience as an actor, at least in playing roles that aren't Paul McCartney. His last IMDb credit that isn't "Paul" is the 1987 movie Eat the Rich, where he plays a "Banquet Guest." But also, he's Paul McCartney so who cares if he can't act.
Pirates of the Caribbean: Dead Men Tell No Tales opens in theaters on May 26, 2017.