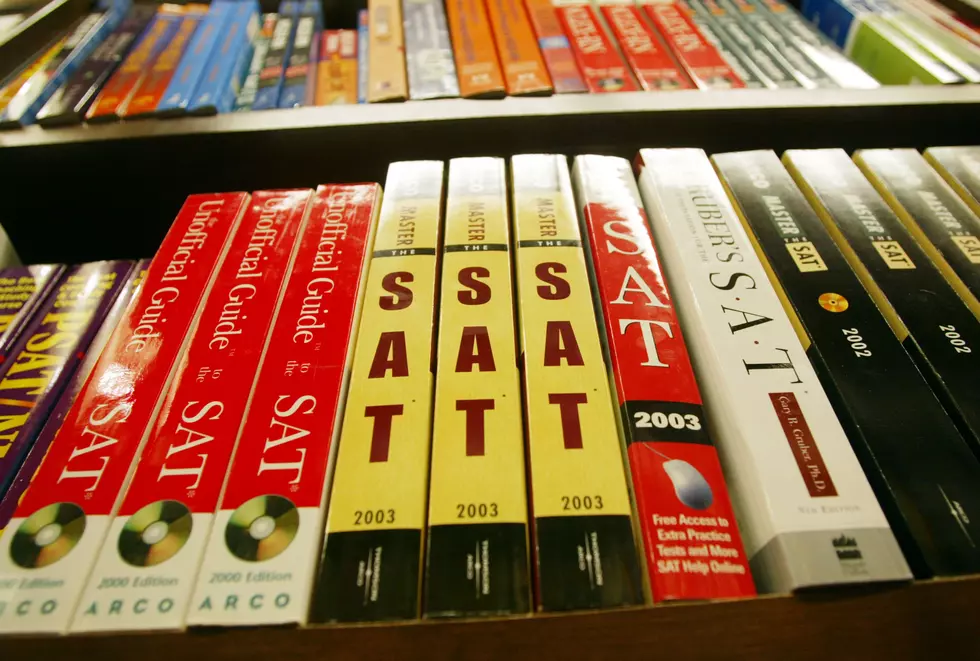 SAT Test Now Give Scores For Students Of 'Social' And 'Economic' Background
Mario Tama/Getty Images
Attention parents of college bound students.  When they take their SAT Test their scores will now come with a new "score" that will reflect the students' social and economic background.
According to CNN, the nonprofit College Board, which administers the test, said on yesterday (May 16th) that the score, which calls the Environmental Context Dashboard, will also measure things like the crime rate, poverty levels and median family income in a student's neighborhood, family stability, and their high school's average senior class size and percentage of students who are eligible for free lunch.
Chief Executive Officer of the College Board said in a statement,
There is talent and potential waiting to be discovered in every community -- the children of poor rural families, kids navigating the challenges of life in the inner city, and military dependents who face the daily difficulties of low income and frequent deployments as part of their family's service to our country.
On a scale of 1 - 100 the number will consider average and a number about 50 which will indicate more hardship.
The only thing to this is while colleges will see this number to consider potential applicants the student will not be told their scores and your race will not be a factor.
The College Board said they want to be able to better capture students and I quote, "resourcefulness to overcome challenges and achieve more with less."
What do you think of the College Board planning to start including this score along with SAT results to measure applying students' social and economic backgrounds and show if they've had to overcome hardships?
Let's us know in the comments.