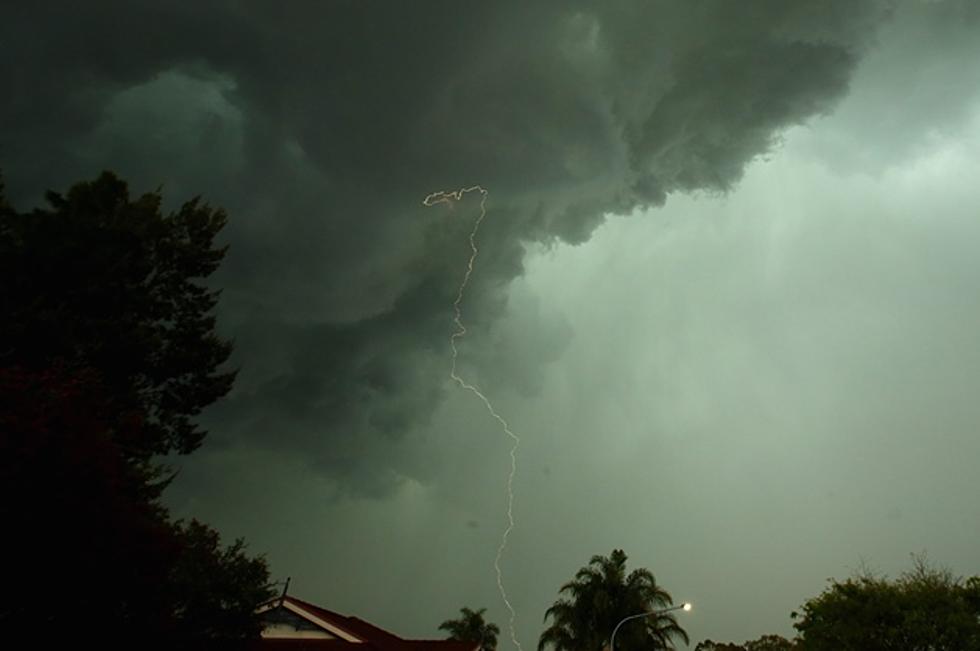 Severe Storms Expected to Slam into East Texas Late Tonight
Getting Images/Mark Kolbe
UPDATE: Severe thunderstorm warning for northwestern Nacogdoches and all of Cherokee Counties until 2:15. Quarter sized hail and winds gusting up to 60 mph could strike towns in the warned area such as Alto, Rusk, Nacogdoches, and Cushing.
UPDATE: Severe thunderstorm warning until 2:30 for Houston and northern Trinity Counties. Quarter sized hail and up to 60 mph winds could happen in Crockett, Kennard, Weches, Grapeland, Pennington and other towns in the warned area.
UPDATE: Severe Thunderstorm warning until 2:15 for northeastern Nacogdoches and all of Shelby Counties. 60 mph wind gusts and quarter sized hail possible in the next 45 minutes for Garrison, Tenaha, Timpson, Center and other towns in the warning area.
UPDATE: Severe Thunderstorm Watch in effect until 4 am Wednesday for Angelina, Nacogdoches, Shelby, San Augustine, Sabine, Rusk, Cherokee, Houston, and Trinity Counties.  NOT included in the watch area are Polk, Tyler, Jasper and Newton Counties, but they may be included in a watch to be issued later in the night.
A fast-moving cool front will kick off numerous storms tonight across most of East Texas.  Many of those storms will be severe according to the Storm Prediction Center with the main threats being large hail and damaging straight line winds gusting to 75 mph. An isolated tornado associated with the oncoming squall line cannot be ruled out.
Unfortunately, the line of storms should move through Deep East Texas after many of us have gone to bed for the night.  Most computer models show the squall line moving through the Pineywoods between midnight and 4 am.
Localized flooding will also be a concern, especially in those areas that have seen a lot of rain over the past week, such as Nacogdoches and Shelby Counties.  Some of the overnight downpours could quickly dump up to 2 inches of rain.
As we have seen throughout this afternoon, a few strong storms may develop ahead of the frontal boundary.
Listen to KICKS 105 for immediate weather alerts from the National Weather Service, and be sure to download our KICKS 105 App for bulletins to be sent to your smart phone.
Enter your number to get our free mobile app
KEEP READING: What to do after a tornado strikes