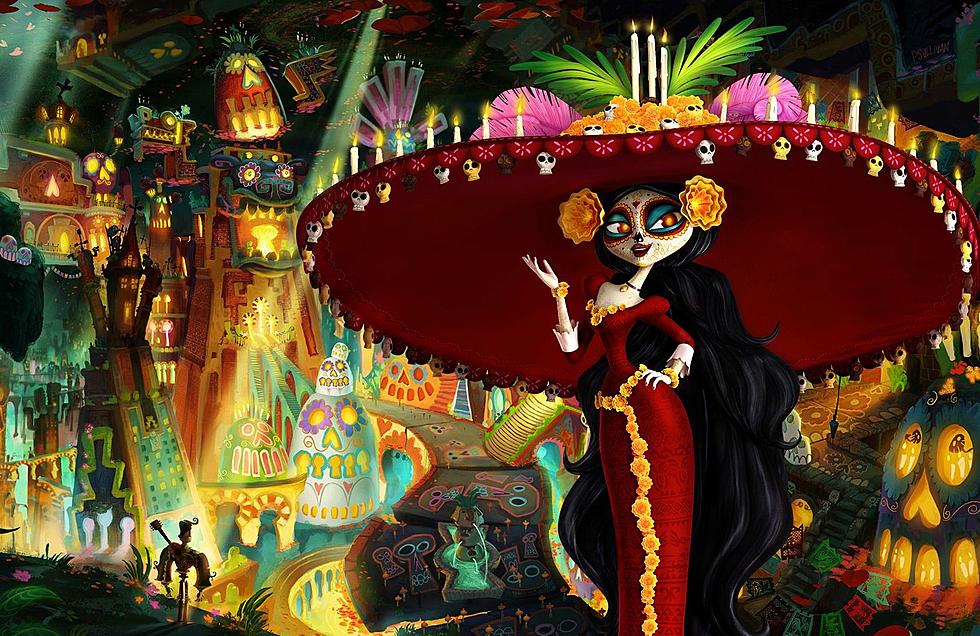 'The Book of Life 2' Is In Development
20th Century Fox
Animation has gotten so good, and comes from so many different sources lately, that we've begun to take this cartoon renaissance for granted. With so many animated films coming from the big studios, small indies, and great foreign artists, it can be easy to overlook something like The Book of Life, which earned just under $100 million worldwide in 2014. But The Book of Life, which was produced by Guillermo del Toro, was a big enough hit to get a sequel into development.
Per Variety, The Book of Life 2 was officially announced this week at the Annecy Festival by Reel FX Animation Studios. Jorge R. Gutierrez, who directed the first movie, will once again direct this sequel. He described the impetus for the second film to Variety:
The sequel grew from that and people asking what was gonna happen with the characters, what's gonna happen to the gods? The sequel embraces all these things and, in a weird way, is a continuation of the story with everybody you love from the first movie.
The first film, which featured the voice talents of Diego Luna, Channing Tatum, and Zoe Saldana, was about a bullfighter who journeys into the afterlife on the Mexican holiday of the Day of the Dead. This poster was initially designed for an art exhibition, but now the project is officially in development:
Gutierrez and Reel FX are also developing a film called Kung Fu Space Punch, which the director described as "funny mash-up of '90s Kung Fu films, Spaghetti Westerns of the '60s, and the epic space adventures of the '70s, '80s and today." That sounds great, and it's great in general that artists are getting to bring their animation dreams to life. Bring on The Book of Life 2 and Kung Fu Space Punch and everything else.