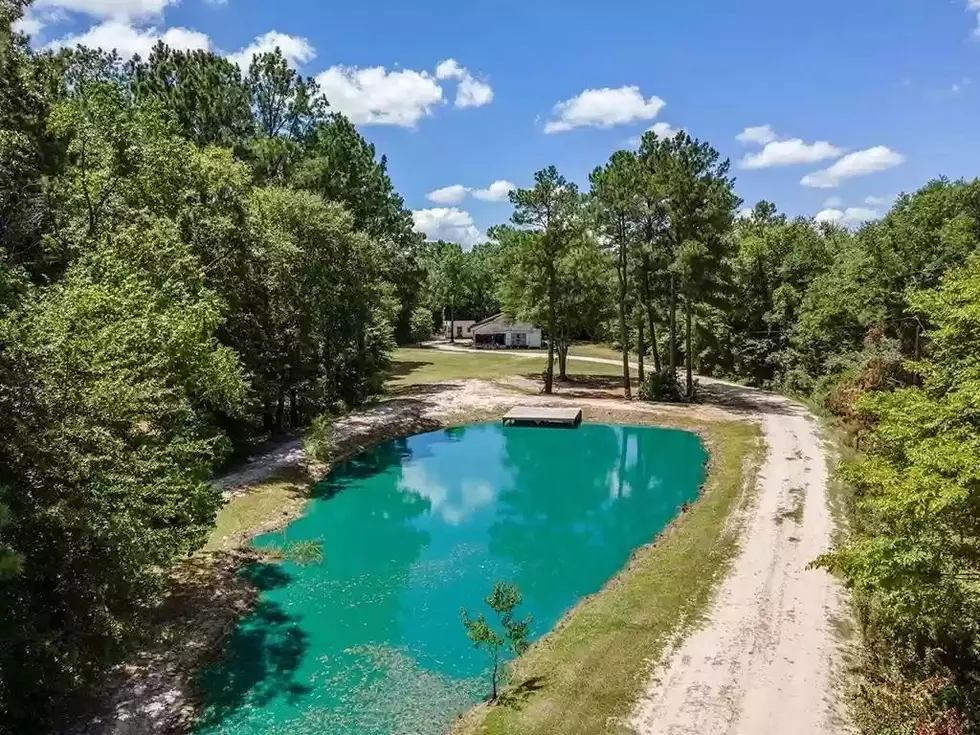 True East Texas Living With This "Tiny Home" In Huntington, Texas
Twila Bertrand Century 21 Realty MLS#66067
Living in Deep East Texas is all about what is available outside and not so much the inside. This place is all about outside spaces.
Pull up to this property at 732 Hundnall Road in Huntington, Texas and you will be treated to a view of this amazing, sparkling blue, spring-fed, stocked pond with a wooden fishing dock. There are almost 8 acres to explore.
This location is just minutes from Lake Sam Rayburn and some of the best fishing in Texas. There is a lot of wildlife and five uncleared acres to hunt in.
Huntington Property Is Being Sold As A Great Place To Put A New Home
You could gussy this place up with a brand new, giant hunting lodge, a big fine house, or an entire tiny home village. There is plenty of space on this property, but if you want the true East Texas living experience you have to keep it just like it is.
The property is already set up with electricity, water, gas, and an aerobic septic system. There is a large 1930's era frame home on the property that has been gutted. You could continue the restoration; it would be a pity to tear it down.
Living quarters are currently being handled by the most manliest hunting/fishing shack you have ever seen. The tiny home is 250 square feet and comes complete with a kitchen, bathroom, and attached covered boat storage.
They call these tiny homes nowadays, but this is a purpose-built, quality man shack featured in the gallery below. All this for just $120,000!
Live Close To the Lake With Your Own Pond In Huntington, Texas
Live like a true East Texan on this property with a tiny house and a pond.
Pineywoods Cast Iron Restoration
You can get your cast iron items professionally restored by this local East Texas Business. Call (936) 675-3033 or email aeasttexas@aol.com.
Retro Bathrooms Are The Vibe In This Lufkin, Texas Home
This house for sale on FM 2021 is right down from the new Love's Truck stop.
The Seven Wonders Of Lufkin
Do these all meet the criteria of a wonder of Lufkin? Decide for yourself.