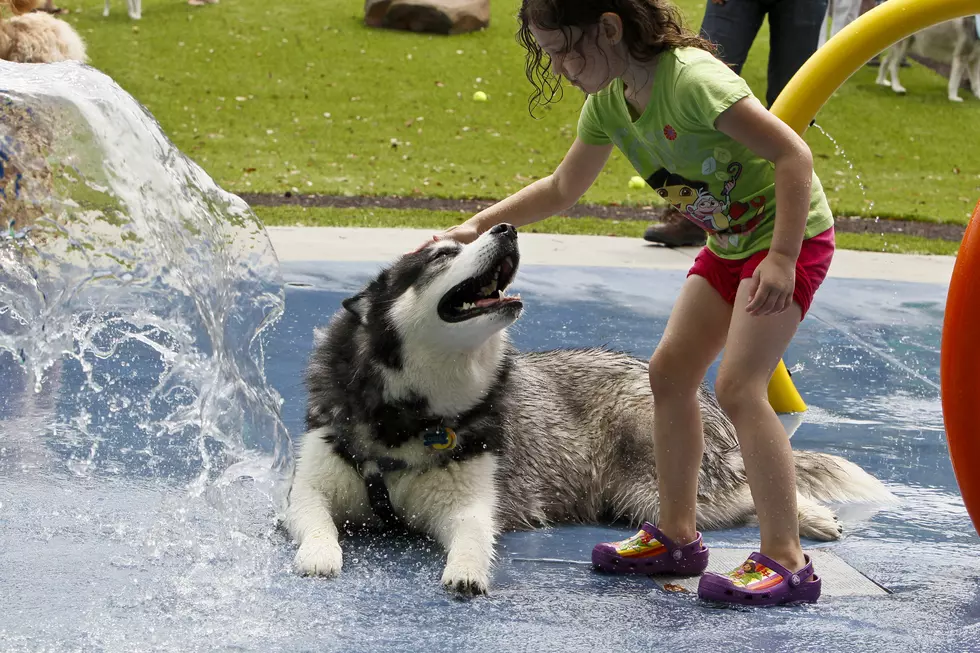 Will East Texas Break the Records of the Brutal Summer of 2011?
(Photo by Skip Bolen/Getty Images for Beneful)
Summer 2022 will officially get underway around 4 a.m. on Tuesday, June 21.  Fall will officially start on Thursday, September 22.
So what?
This is East Texas.  We know that the Summer Solstice and Autumnal Equinox don't really matter much when it comes to summer temps in the Pineywoods.  90 degrees days are nothing out of the ordinary for parts of April and into May, and sweating in the shade is pretty commonplace in October.  But, so far, the 'pre-summer' of 2022 has been a little bit alarming.  It has been quite hot, even by our standards.
Let us hope and pray, however, that this summer does not rival the hottest summer in the history of East Texas.
The summer of 2011 was historic.  Not only in East Texas but throughout the Lone Star State and much of the U.S. Parts of the eastern United States saw heat index readings of over 130 degrees.
Take a look at some of these stifling facts from that summer in Texas:
San Angelo recorded 100 days of the temperature reaching at least 100 degrees. That beat the old yearly record by 40 DAYS!
Abilene had 81 days in the summer of 2011 where the temps topped 100 or better, blasting the old record which was 46 days.
The Angelina County Airport had 63 days of 100+ degree high temperatures.
Every day in August 2011 was OVER 100 degrees in Lufkin, with the exception of August 25.  We got a major reprieve that day when it only reached 98.
In 2011, our first 100-degree day came on June 5, and our final 100-degree day was recorded on September 29.
So...how is the summer of 2022 stacking up so far to that oppressive heat wave of eleven years ago?
Officially, the Angelina County Airport has recorded several 99-degree days so far this year, but only one 100+ degree day, and that day is today, June 16.
In May 2011, there were fourteen days of 90+ degree temperatures.  In May 2022, we had twenty-one of them.
So far during this heatwave of 2022, our average temps are running about 5 degrees above normal.  In 2011, that heatwave started off in June with temps about 5 degrees above normal before finally blossoming to almost 11 degrees above normal. In 2011, the average daily high temperature in August was 104.3 degrees!
Keep in mind that the summer of 2011 not only featured record-setting heat, but also rainfall totals far below the norm.  In 2022, we are currently over 9 inches behind our usual rainfall totals.
Is the summer of 2022 going to rival the summer of 2011?
I sure hope not, but some of the long-range forecasts are trending that way.  Many weather models indicate the temperatures will only keep on rising.  The Farmer's Almanac uses the word 'broiling' in its summer forecast for most of the south.
I will pass along this little sliver of hope -- one of the forecast models shows a cooldown in East Texas around June 26-27 with high temps in the 80s.  I'm not sure how much confidence we can put in that outlook, but, if it happens, you heard it here first. Then again, a separate model shows the high temperature on June 25 to be 109.
All kidding aside, this kind of heat and humidity can be dangerous.  Please check on those that may not have adequate cooling in their homes, and pray for some rain.  If we keep up this heat with no rainfall, we may start talking burn bans before long, and that's never a good thing, especially with the 4th of July just around the corner.
$2 Million Home on Eagle Point Lane in Hemphill
Check out the gorgeous views and luscious amenities of this $2 million dollar home that's listed for sale through Allman Company Realtors.