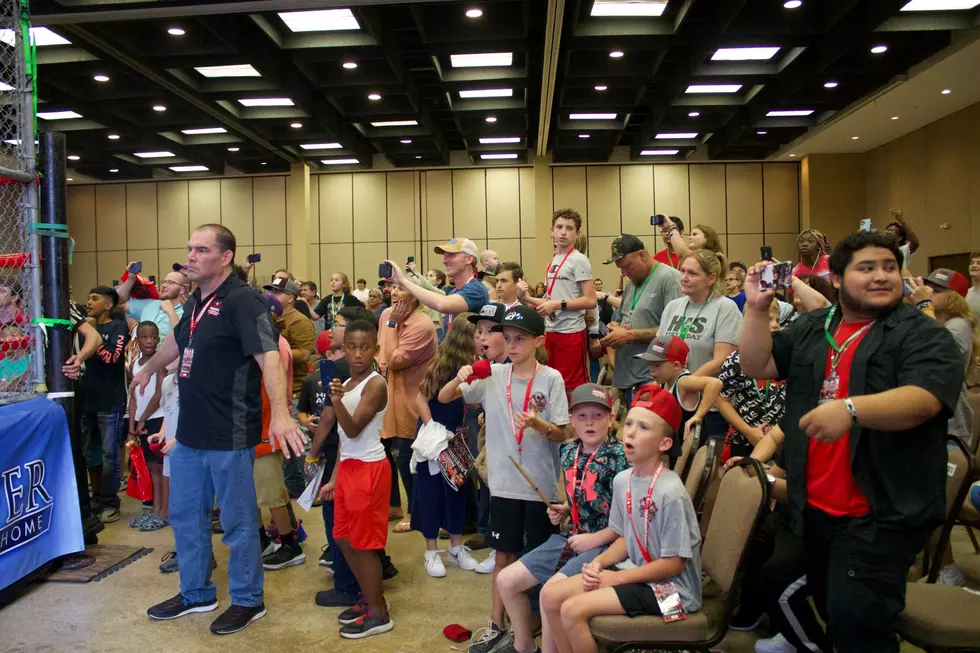 WWE Wrestling Legends Are Coming to Lufkin for New Year's Brawl
Contributed Photo/Tomahawk Wrestling
Several months ago on September 17, around 1200 hundred wrestling fans poured into the Pitser Garrison Convention Center to enjoy the latest Tomahawk Pro Wrestling event.  The climax of the night was the Lockdown Steel Cage match featuring multiple wrestlers.
Bigger, Better, Bolder
If thought September's event couldn't be topped, buckle up because the 'New Years Brawl' is going to release mayhem in Lufkin on Saturday, January 7.
The 20-Man Open Challenge feature every wrestler in the locker room to once and for all find out who is the best of the best.  By the way, one of the 20 wrestlers could be you (more details later in this post).
Six-Man Tag Team Match featuring Johnathan Vega, Diego De La Cruz, and Ayden Cristiano (collectively known as La Familia) taking on Anthony Andrews, Nobe Bryant and Savage King.
Women's Title Match featuring Viva Van, Malia Hosaka, and Promise Braxton.  Officiating the showdown will be guest referee and two-time WWE Women's Champion - Jazz.
WWE Legend Scotty 2 Hotty will be at the event, plus he is hosting Wrestling Workshop a few hours before the event. Representatives from Tomahawk Professional Wrestling will be closely monitoring the workshop and they will choose one wrestler to be the 20th man to participate in the 20-man Open Challenge.
Tickets for the Show
General admission tickets are $20/each.  A few VIP 2nd row tickets for $40 are still available.  You can purchase tickets here. Tickets are also available at Cook Tire in Lufkin.
Doors at the Pitser Garrison Convention Center will open at 6 pm, and the first bout will start at 7 pm.
A wide variety of delicious snacks to pulled pork will be available for purchase at the venue.
Family Friendly
Tomahawk Professional Wrestling makes it a key point that all of its events are family-friendly.  With that being said, fans are encouraged to cheer for their favorites and boo the villains.
Ice Skating in the Pines in Lufkin, Texas
The inaugural Ice Skating in the Pines is happening December 3 through January 8 at the Pitser Garrison Convention Center in Lufkin. Here's a behind-the-scenes look at this wonderful holiday event.
The Wealthiest People In Texas (2022)
These Are The Wealthiest People In Texas in 2022 according to Forbes.