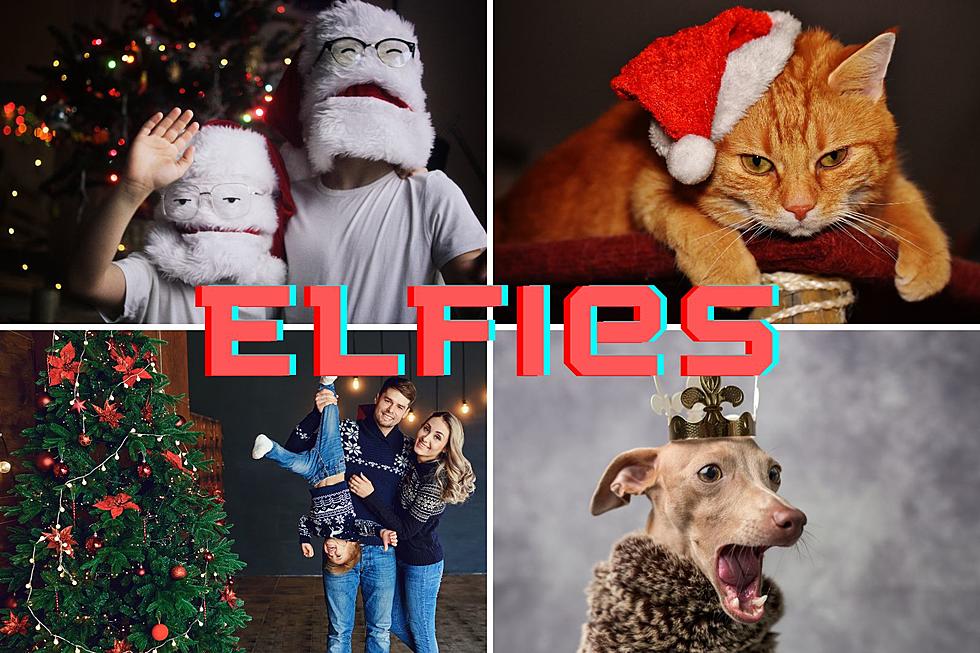 Win a $500 VISA Gift Card With the KICKS 105 'Elfies' Contest
Canva
The Christmas holidays can bring out the best in us. It's a time of love, sharing, and hope.
Or...
It can also be a time of profound silliness.
Ugly Christmas sweaters, dressing up like your favorite Whoville character, or embellishing your dog or cat in holiday regalia are just some of the extremes we tend to see during the Christmas season.
Hey, if you're going to go overboard for the holidays, you might as well win some money for it.
Christmas Elfies!
KICKS 105 and Truss & Son Plumbing are bringing back the Christmas 'Elfies' Contest. We want you to send a picture of yourself, your family, your pets, or whoever (or whatever) that is a great, silly, or fun representation of getting caught up in the Christmas spirit.
Over the next several weeks, we will be showcasing the photos on our website. Toward the end of the promotion, we will highlight the finalists and then reveal the grand prize winner.
Winner Winner, Christmas Dinner
The grand prize winner of the Christmas Elfies Contest will receive a $500 VISA Gift Card. Sure, you could use it for your Christmas dinner or maybe you just want to stock up on some more ugly Christmas sweaters.
It's your money.
How to Win
Just complete to registration form below and then submit your Elfie. You can submit as many Elfies as you would like, but only one Elfie is allowed per entry.
We will continue to accept Elfies through December 17. We will start featuring our finalists and grand prize winner on the week of December 18.
Madisonville Christmas Company
The Madisonville Christmas Company is now open and is located on Highway 21, just east of Madisonville, and it features several acres of holiday decor, photo ops, food, a courtyard, a sports bar, and more. Take a look at the wide variety of Christmas trees, decor, accessories and much more that they have to offer.
Gallery Credit: Danny Merrell
East Texas Drive-Thru Christmas Light Parks Mesmerize Families (2023)
Gather up the family and head to an East Texas Christmas light park to create some memories with the family.
Gallery Credit: Lucky Larry, Mix 93-1
15 Texas-Made Christmas Décor and Gift Ideas
Gallery Credit: Emily Claire