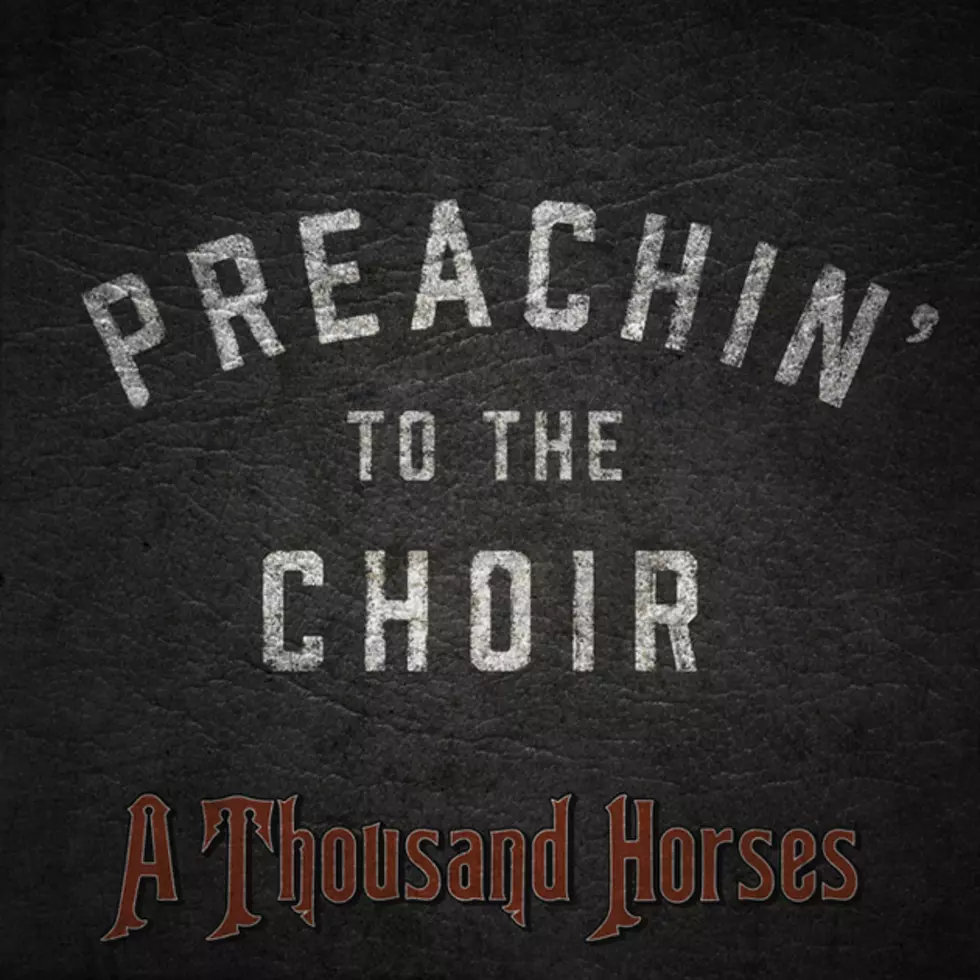 A Thousand Horses, 'Preachin' to the Choir' [Listen]
BMLG Records
An extended break has allowed a Thousand Horses to return with their most fan-friendly song yet. "Preachin' to the Choir" can easily slot into the group's one-of-a-kind live show.
Like "Smoke" from the group's debut album, this new song is a massive southern rock singalong. "Preachin' to the Choir" is a little heavier lyrically — the first verse, in particular, will take a few listens for fans to soak up — but no less descriptive. Singer Michael Hobby and crew are skilled at adapting stories into their soulful sound. They don't compromise who they are.
Heavy guitars and the Horsettes add the signature to this new a Thousand Horses song. They're working with Dann Huff now, but there's not much to distinguish this song sonically from cuts on Southernality. At the bridge Hobby's vocals are distorted slightly, but otherwise, it's as straightforward of a country rock song as you'll find on the radio.
Did You Know?: A Thousand Horses are a part of Jason Aldean's Six String Circus Tour this summer.
Listen to a Thousand Horses, "Preachin' to the Choir" 
A Thousand Horses, "Preachin' to the Choir" Lyrics:
I'm either all in or all out / I'm in the wooden pew Sunday party crowd / If no one else will drink it then you know I will / And wake up in the morning with some Baptist guilt / Every tattoo's got a story to tell / Mama said she's prayin' hard to keep me outta hell / But whiskey tastes better when you chase it with a beer / But I ain't telling nothing new to nobody here.
Chorus: 
If I'm preachin' to the choir, raise your hands a little higher / If you wanna sing along to a Saturday night revival song / Let me see you sparking up your lighters / Pour a little payday on the fire / If you're a forty drinking, forty working, living the dream then you're just like me / And I'm preaching to the choir.
I ain't rich but I'm grateful / Every time I'm driving with a tank full / 'Simple Man' coming through the dashboard speakers, I'm a southern rock sinner, believer.
Nothing like bourbon and the blues / Smoke ring hallelu's / Breaking our backs, bending the rules / Southern dry, deep-fried, hearts of gold  / But you already know.