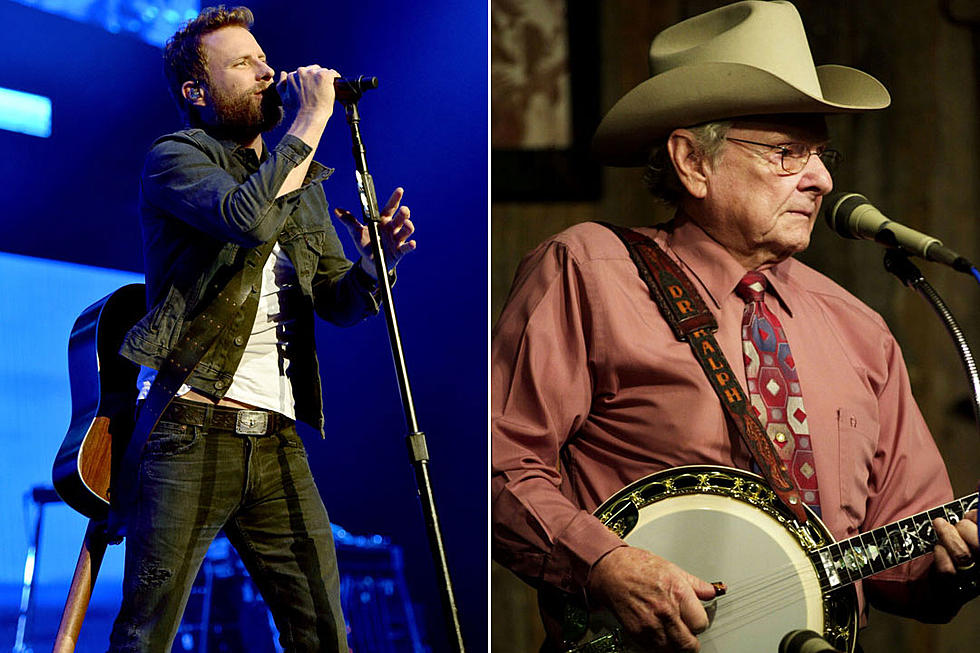 Dierks Bentley to Honor Ralph Stanley at Tribute Concert
John Shearer/Country Rising / Getty Images, Getty Images
Dierks Bentley is set to pay tribute to a bluegrass music icon. The singer has been tapped to participate in the Country Music Hall of Fame's "A Tribute to Ralph & Carter Stanley" concert in honor of the opening of its new exhibition Ralph Stanley: Voice from on High.
Through his work with brother Carter as the Stanley Brothers and as the leader of the Clinch Mountain Boys, Ralph Stanley served as a trailblazer in bluegrass since his career started in the 1940s. Ten of his albums made it inside the Top 15 on the Billboard Bluegrass Albums chart, and earned inductions into the Grand Ole Opry and the International Bluegrass Music Hall of Fame.
His work on the O Brother, Where Art Thou soundtrack scored him a Grammy Award, with his performance of "O Death" earning him the title of Best Male Country Vocal Performance at the 2002 ceremony. He passed away in 2016.
Establishing himself as a mainstay in country music, Bentley also waded into the world of bluegrass with his passion project, Up on the Ridge, which featured collaborations with Miranda Lambert, Kris Kristofferson and Jamey Johnson; along with acclaimed bluegrass musicians Del McCoury, Chris Thile and the Punch Brothers. He carries this bluegrass inspiration into his latest project The Mountain, which he recorded in the mountains of Colorado following his appearance at the Telluride Bluegrass Festival.
Bentley will be joined by Stanley's son, Ralph Stanley II, at the CMHOF performance, along with fellow bluegrass bands and musicians the Gibson Brothers, Travelin' McCourys, Sierra Hull and Justin Moses. The show takes place on Wednesday (Oct. 24) at the CMA Theater inside the CMHOF. Ralph Stanley: Voice from on High is open unit Jan. 6, 2019.
Dierks Bentley's Emotional Visit to Las Vegas